The real estate market in Paris Region is number one in the world, and almost twice the size of the market in London (€16bn) or New York (€15.7bn). The political stability, maturity and liquidity of the investment market make Paris Region a popular destination for foreign capital seeking to invest in real estate. It is also one of the most transparent and organized markets in the world. To find more resources, browse our downloadable guides.
Discover the Map : "Paris Region: Your Blue Ocean for Real Estate"
Expert
Sevinç Ar
Smart City & Cleantech
Expert
A World-Class Real Estate Offer
The value of the French real estate market reached a new peak of €41 billion in 2019, prolonging the phase of strong growth that began in 2014. This represents an increase of 19% over one year.  
In Paris Region alone, all operations combined, €29.5 billion was invested in 2019, representing nearly three-quarters of the French market. This sum was mainly invested in offices (83%), ahead of retail and industrial premises.  
Real Estate in Paris Region Is Driven by Ambitious New Projects
The Grand Paris Express is a public transport project which will create four new automatic metro lines around Paris and extend two existing lines for a combined length of 205 km. These lines and the construction of 68 new stations will be completed between 2020 and 2030. This will have a tremendous impact on the neighborhoods it will connect to. 
As a result, 186 urban development projects, to be completed by 2025, are currently underway in the 35 districts surrounding the Grand Paris Express stations.  
Within 10 years, these projects will result in the construction of 84,000 housing units, 2.5 million sqm of office space, and more than 2.1 million sqm of other business space. Learn More. 
Paris is committed to minimizing the carbon footprint of the upcoming 2024 Olympic Games. To achieve this, new construction projects associated with the event will use 100% bio-sourced materials and 100% green energy. The Olympic Village is to be built as an eco-neighborhood of 3,500 apartments. 
Innovation and Ecology Are at the Heart of a Real Estate Transformation
Improving the quality of everyday life for the residents of the Region is central to new real estate developments. Around 50 urban real estate projects in Paris Region are exploring new living spaces concepts that would combine areas made for working and leisure and create spaces where "it's good to live."  
Since 2016, the Region has been investing more than €140M in 100 innovative and ecological neighborhoods. These neighborhoods were developed in a way that promotes sustainable and carbon-free urban planning relying on green energy. The end goal is to create a more breathable, greener, cleaner, and circular Region. 
Five international calls for highly innovative urban projects have been launched since 2014 on 150 sites in the Paris Region, for a total amount of 2,485,218 sqm of land. These projects are turning heads in the market with audacious new designs and an impressive openness to lesser-known, smaller, international competitors.  
Clusters,  Incubators  and  Accelerators  to  Support  Your  Growth  in  Paris  Region7
Impulse Labs is an accelerator that was developed to act as a bridge between large corporate groups and startups so they can learn from each other and develop win-win relationships. Corporate groups specify their needs while ecosystem startups promote, commercialize, and give exposure to their innovations. Impulse Labs focus mainly on the construction, real estate and energy industries. Learn More. 
Urban Odyssey by ICADE is a startup studio focusing on urban future. Its expertise lies in the creation of solutions that improve cities, homes, and workplaces. The studio co-founds 4 to 6 startups every year and recruits entrepreneurs all year long on areas such as: the low-carbon economy, the preservation of biodiversity, the future of care and well-being, etc. Accelerated projects can access a 6-month program developed in partnership with the HEC incubator and located at Station F. This includes access to their community of mentors and entrepreneurs. Learn More. 
Immowell-Lab is a startup accelerator that aims to increase well-being in buildings through elements such as design, material choices, and equipment. All of which have an impact on our comfort, mobility, and health. It connects established real estate partners and companies with innovative new businesses that support the health and well-being of people. Learn More. 
Real Estech Europe is a community of entrepreneurs in real estate. It was created based off the idea that the real estate sector stayed still for too long. The organization federates and promotes major innovation players in the real estate industry through three activities: Content Creation, Event Organization and Lobbying. Learn More. 
FNAIM Lab is an initiative created in 2017 by the FNAIM – the National Federation of estate agents in France. The Lab's mission is to detect, qualify and support startups that offer innovative solutions for the Federation's members and that are relevant for its activities (Property Management). Learn More. 
In'li LAB – In'li is the leading intermediate housing company in Paris region with more than 50,000 housing units. With In'li LAB, the company offers incubation programs to selected startups, free of charge. Its goal is to discover new products, services and tools that will improve the daily life of its customers. Learn More. 
Download our guide to find the right accelerator for your company in Paris Region.
Real Estate Events in Paris Region
SIMI, December, Paris – With 460 exhibitors and 30,000 visitors, SIMI is a landmark event for the players of the real estate industry in France. 
The show presents real estate opportunities in France for office spaces, logistics, businesses, commercial properties in city centers and retail parks. It also addresses current and future developments in the real estate ecosystem, notably with the deployment of digital services in buildings. Learn More. 
Propel by MIPIM, September, Paris – This event gathers key real estate decision-makers to connect with the most innovative startups and technology companies. With 2,500 participants and 1,200 companies, the A-list of Europe's real estate and tech ecosystem are welcomed for a session-packed, two-day event. Learn More. 
RENT November, Paris - The RENT trade show, for Real Estate & New Technologies, is a two-day event focused on new technology and innovations in the real estate sector. The event is exclusively targeted towards real estate professionals such as real estate agents, land developers etc. Learn More. 
In the News
The Instant Group: "We Foresee Flexible Workspaces Developing and Becoming More Attractive in the Paris Region"
Founded in 1999, The Instant Group is a company specializing in flexible real estate innovation. More than 15,000 such spaces around the world can be found on the group's online platform. Steven Khoury, Head of France & Client Solutions Europe, talked to us about the development of this market.
Read more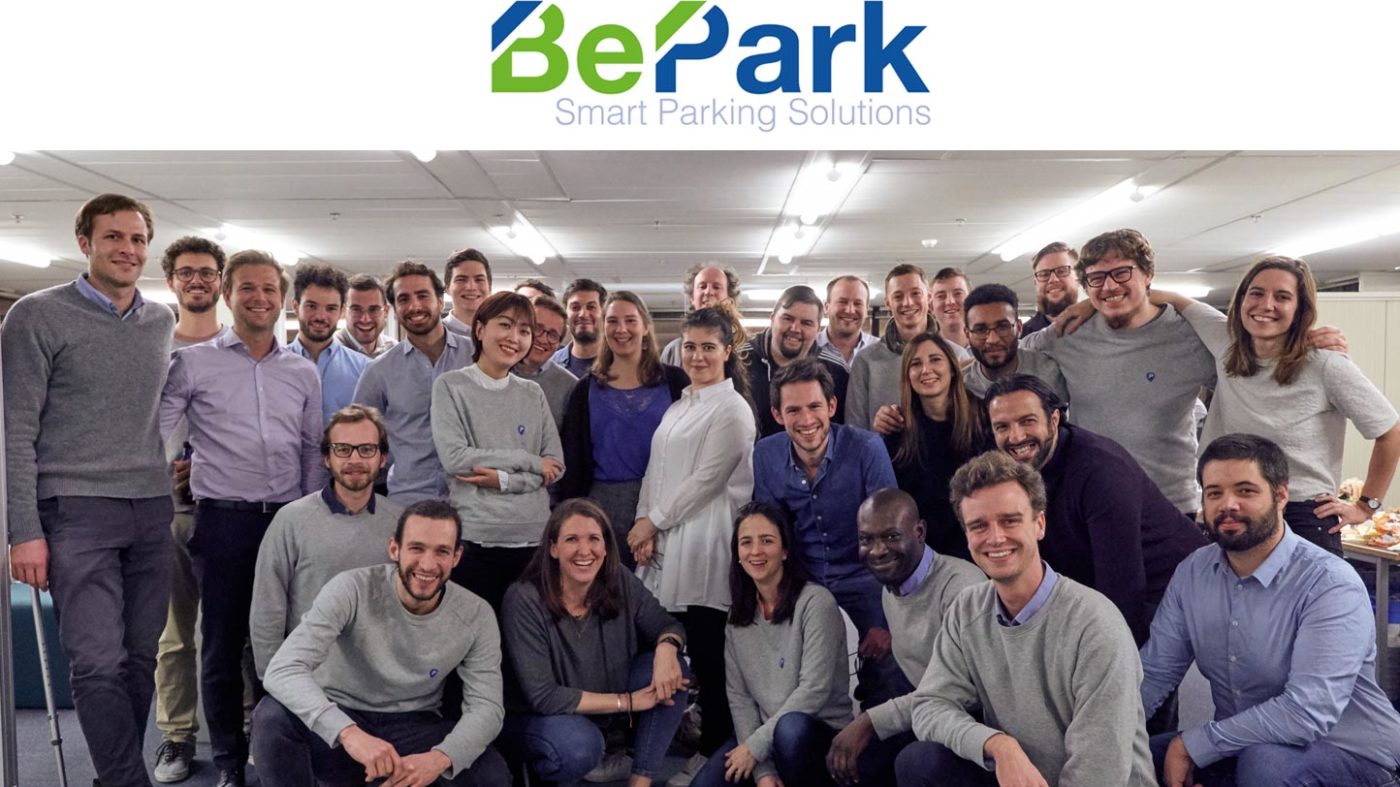 Paris Region Ticks All the Right Boxes for BePark
Paris Region's unbeatable 'central location, language and cultural proximity' are only some of the many reasons BePark decided to expand here. Impressed by the advanced real estate market and ecosystem, BePark has been able to tap into the local culture and form stronger relationships with their clients. We asked BePark what they thought the keys to a successful expansion is, how they have coped with Covid-19 and much more…
Read more