France is the second market for EdTech & HRTech in Europe. With over €400M raised in 2021 the sector has dramatically grown, also because of covid19. The industry that was already well structured around dedicated clusters, business associations and VCs confirms its strong potential. To find more resources, browse our downloadable guides.
Subscribe to the Business Digest newsletter
Expert
Cécile Jupin
Retail & E-Commerce, EdTech
Expert
From K-12 to Corporate Training: Different Markets
France counts 500 Edtech responsible for 10,000 jobs. The sector is dominated by 20 companies (including the Paris-based 360 Learning and Open classroom) that account for 70% of the industry's revenue. Half of the companies were created in the past 5 years. Their business models are mainly B2B and addressing the professional training segment.(source: La Banque des Territoires, EdTech France, EY-Parthenon | La filière Edtech en France)
Corporate Training and Lifelong education, which targets the necessity to train for new jobs and skills, is the most mature market with 83% of the sector's revenue coming from that segment. In Europe, the Paris Region has the highest concentration of Global Fortune 500 HQs. The Region also concentrates nearly 25% of all jobs in France.
Higher education institutions are increasingly aware of the possibilities offered by Edtech to improve teaching and 40% of the French EdTech cater to this segment. With 70 elite schools and 16 public universities, Paris Region has the higher concentration of higher education students in Europe.
K-12 (middle schools, high schools, and primary schools) segment is evolving more slowly due to the complexity of dealing with public players. As a result, only 27% of French Edtech position themselves on this market.
Paris Region is launching in 2022 the 1st AI campus within a high school (Cite Scolaire Paul-Valery) in partnership with the Ministry of National Education. The project will also include the creation of a third place open to the city and the school district, dedicated to innovation.
Two VCs dedicated to Edtech are present in Paris Region: Educapital and BrightEye Ventures.
Several HRTech companies are among French Unicorns: 360Learning - digital learning platform, PayFit - a cloud-based payroll management software, Spendesk, a business expense management platform, Swile - a platform and card for managing employee benefits.
Take advantage of the Paris 2024 Olympics
The Paris 2024 Olympics are expected to attract 10 million visitors. More than 150 000 seasonal jobs will be created for the occasion and 600 hotels are already involved.
Most probable needs requiring EdTech/HRTech solutions include recruiting and training temporary staff (hospitality industry, languages)
Companies already having French entity can access incentives from the Paris Region which supports vocational training actions for job seekers, which respond to a need for jobs or skills in each territory.
Clusters, Incubators and Accelerators to Support Your Growth in Paris Region
Cap Digital cluster promotes Paris Region as one of the world leaders in digital contents, creative industries and services. Cap Digital covers 6 major activity fields including E-education, training & HR. Learn More.
Edtech France and AFINEF are the two main Edtech associations, gathering startups in K12, higher education or corporate training, institutional and associative partners, major companies and higher education institutions. Learn more about Edtech France and AFINEF.
RHIZOME by Paris&Co is the City of Paris' platform dedicated to new working trends and HR transformation. Learn More.
Other incubators with a focus on cultural and creative start-ups also welcome Edtech projects:
LINCC by Paris&Co, the platform dedicated to the digital cultural and creative industries of the city of Paris. Learn More.
Labo de l'Édition by Paris&Co, the platform dedicated to the publishing field, including Edtech, eLearning, and publishing houses. Learn More.
104Factory, with a focus on artistic education. Learn More.
Download our guide to find the right accelerator for your company in Paris Region.
Edtech Events in Paris Region
Learning Technologies France, Paris, February – Learning Technologies France is an event for workplace learning and human resources that provides a conference program to more than 7,000 professionals involved in workplace learning and human resources from around the world. Learn More.
Educatec-Educatice, Paris, November - Educatec Educatice is an exhibition for educational innovation in France. In partnership with the Ministry of National Education and the Education League, the event is led by teachers, students, project leaders and speakers coming from all over France. Learn More.
Unleash, Paris, October - Unleash World is an event gathering senior HR technology buyers, the industry's top suppliers, startups, speakers, journalists, and analysts to connect and collaborate around the opportunities that HR tech offers. Learn More.
In the News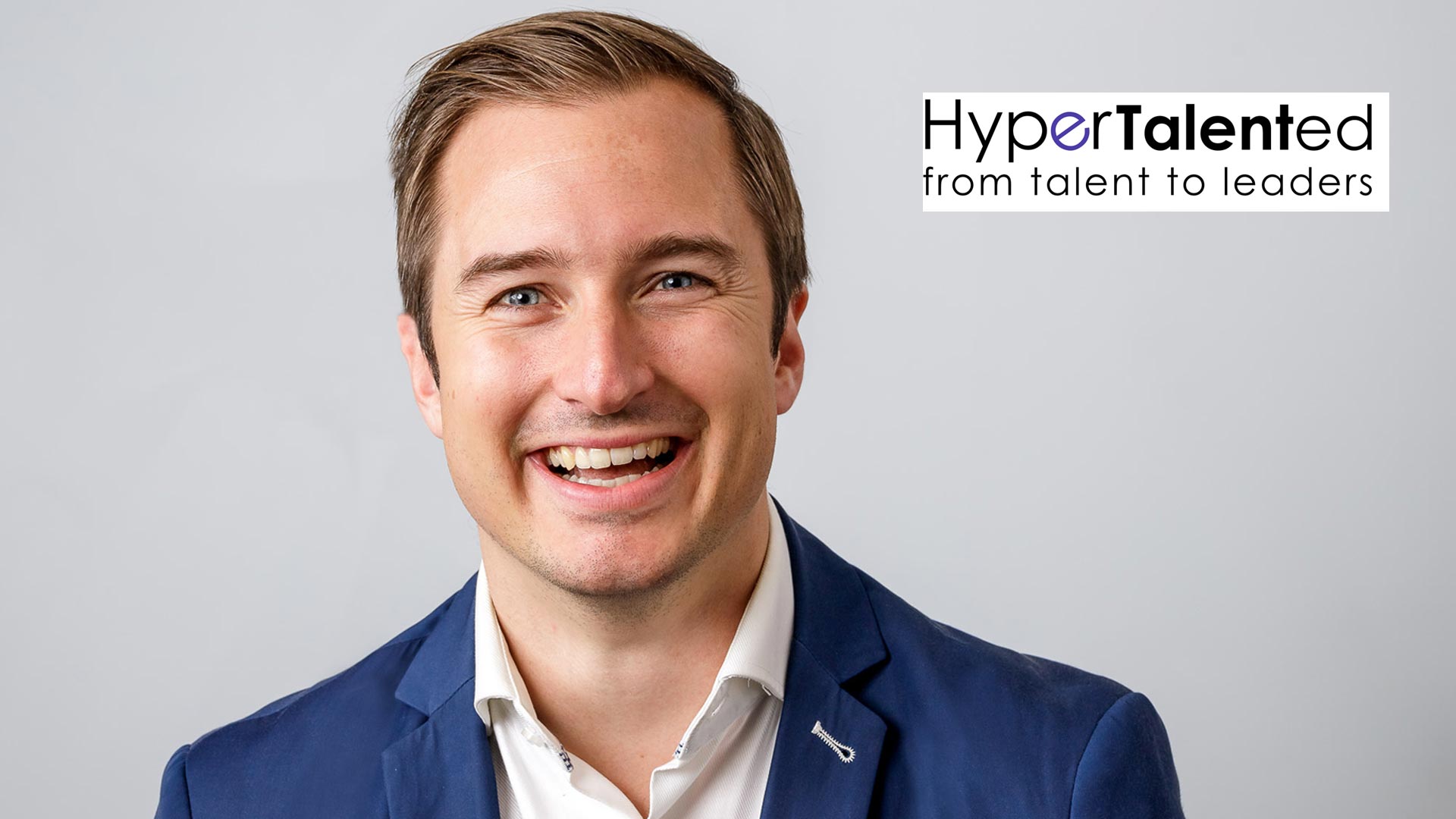 Making It from Scratch! – The story of a Dutch Entrepreneur in Paris Region
For a passionate entrepreneur, it is sometimes necessary to take a leap of faith to bring an idea to life. For the Dutch founder and owner of Hyper Talented, Karel-Oscar van Hengel, taking the next step meant changing countries, learning a new language and a whole new way of doing business. Find out what motivated Karel-Oscar in setting up his own business in Paris Region and how he ended-up owning two businesses in less than four years.
Read more
LingoZING Chose Paris Region
LingoZING! is a gamified edutaining app that uses comic books, picture books & graphic novels with enabling functionalities to help teach languages, subjects, culture & general literacy to children and adults. For the polyglot founder & CEO Kyra Pahlen, raised by the French educative system, coming back to France with her new company was a no-brainer. Read her interview below.
Read more