Between luxury shops, department stores, concept stores and outlets, Paris Region is a top shopping destination. While Paris remains a world capital of retail, the Covid-19 accelerated the trend of digitalization and boosted e-commerce, with brands and retailers on the lookout for innovative solutions. To find more resources, browse our downloadable guides.
Expert
Cécile Jupin
Retail & E-Commerce, EdTech
Expert
The Expert's Analysis
France is the 2nd European country in e-commerce sales which makes it attractive to actors in this industry, from mass retailers to more niche websites. Fashion and clothing represent most of the sales in France. As a top shopping destination and capital of tourism, Paris is an ideal location for retail shops to open and test new concepts. As French people are concerned with sustainable development, corporate social responsibility, circular economy, zero waste, and short channels are selling arguments.
Paris Region, World Capital of Shopping
As an international capital of fashion and creation, Paris is naturally the number one luxury shopping destination in the world. It is also home to the Champs-Elysées, Europe's top 3 busiest shopping streets with more than a million passers-by a month.
Shoppers can choose from a variety of locations as the Paris Region counts 218 shopping centers including large shopping malls (Westfield Les Quatre Temps, Westfield Forum des Halles), renowned department stores (La Samaritaine, Galeries Lafayette, Le Bon Marché), but also shopping neighborhood like Le Marais, or rue de Rivoli. The city of Paris itself has 28 retail businesses per 1,000 inhabitants.
Paris has been experiencing a retail switch with brands offering new, smaller, more digital, more service-oriented, and experiential retail formats. While we have seen the emergence of trendy concept stores such as Kith Paris, Merci, Empreintes, mass market retailers have been transforming and developing their activities using various strategies like the click-and-collect point-of-sales. Flagship stores are part of new marketing strategies like Lacoste did with the opening of the Lacoste Arena in 2022 on the Champs-Elysées.
The Rise of E-Commerce and RetailTech
France is Europe's second-largest e-commerce market, with 41.8 million French people shopping online. The covid-19 pandemic has boosted online purchases, which have increased by 30% between 2019 and 2022.
Today, there are over 200,000 active e-commerce sites in France, led by brands like Amazon, Cdiscount, Fnac, E.Leclerc, and Decathlon.
Nonetheless, environmental concerns are growing, and we've seen an increase in the "shop local" movement and second-hand purchases through thrift stores and platforms such as Vinted and BackMarket.
The ecosystem of RetailTech and E-Commerce startups continues to develop rapidly, thanks to numerous investments in innovation. Today, there are 135 French startups in this sector, including several unicorns such as ManoMano, BackMarket, Mirakl, and Ankorstore.
Sustainable Development
Paris Region and industry clusters are pushing actions to foster projects in line with the United Nations' sustainable development goals, for example:
The 2021 Responsible E-Commerce Logistics Charter has been drawn up by the French government and the e-commerce and distance-selling federation to reduce the environmental impact of e-commerce;
Paris Region set up a goal to move from a linear consumption model to a circular model by 2030;
Supported by ADEME Île de France, the association SHOP!France certifies the global eco-design approach of companies manufacturing Point of Sales displays.
Leverage the Paris 2024 Olympics
With 15,9 million expected visitors, Olympic Games are an opportunity to showcase your solution and benefit from the flow.
Reference your company within the official products & services or become a sponsor here
Facilitate transactions with international customers, build customer loyalty
Showcase your solution: we have referenced shopping malls around Olympic Games sites for you.
Clusters, Incubators and Accelerators to Support Your Growth in Paris Region
PICOM by Cap Digital is an innovation cluster focused on retail in France. PICOM brings together major retailers, technology companies, higher education institutions and research organizations. Learn More. 
FEVAD, the Federation of E-commerce and Distance Selling is a professional organization federating e-commerce and online sales companies. Learn More. 
SHOP!France is a member of the Shop! International Network, which includes 17 offices worldwide. SHOP!France gathers the actors of the Point of Sale Marketing (POS): brands, distributors and creative/producers, around the following professions and services: POS, merchandising, digital, layout, commercial architecture etc. Learn More. 
La Maison des Startups LVMH located in Station F, accelerates collaborations between startups and the 70+ Maisons of the group. Since 2016, LVMH has been partnering with Vivatech, the largest European tech and open innovation event, for its LVMH Innovation Award. Learn More. 
Plug&Play Retail France.Based in Paris, Plug and Play Retail France is the premier business accelerator for the retail and e-commerce industries. Startups in this ecosystem get a unique advantage by getting connected with world-leading companies. Learn More. 
CRI – Connected Retail Incubator by POPAI France is a structure designed for start-ups specializing in connected systems for retail, distribution, and the digital evolution of Point of Sale Marketing. Learn More. 
Wilco is an innovation accelerator that supports the growth of startups up to their first million euros and the transformation of large companies. Wilco supports early-stage startups with programs dedicated to 5 industries: Healthcare, Retail, Industry, Digital and BtoC. Learn More. 
 
Retail & E-Commerce Events in Paris Region
Paris Retail Week, Paris, September - The European global event for Retail professionals in IT for commerce, Logistics, Marketing, RetailTech and Payment solutions. Learn More.  
TECH for RETAIL, Paris, November - The European exhibition of innovative retail: exhibitors, conferences, experience sharing, networking. Learn More.  
Download our guide to find the right accelerator for your company in Paris Region.
In the News
Costco: The American Wholesale Corporation Seizing a Whole Lot of Opportunities
Costco may very well be a household name in the United States, but the corporation is still fairly new in terms of its operations in France. Recognizing the potential market in Paris Region, the company decided to open their first local store. Since their arrival 2 years ago, Costco has seen ample success and is currently in the process of opening their second store in the Region. We spoke with Gary Swindells (Country Manager for Costco France), to discover the company's approach to constructing a successful business strategy, their take on Paris Region, and how they successfully executed their plan in their French expansion.
Read more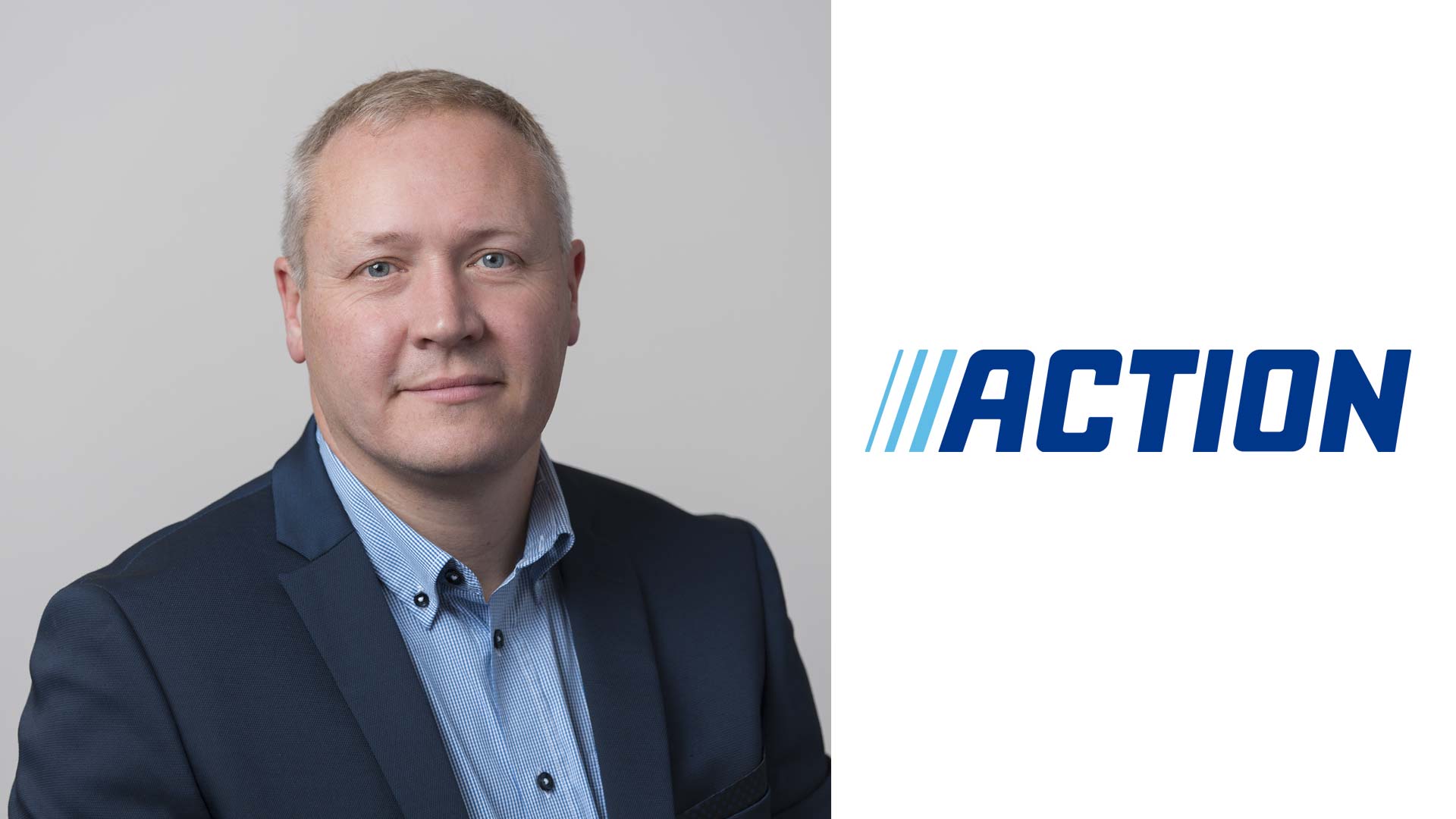 Ready, Set, ACTION: How Paris Region Helps Businesses Scale Up
With more than 80 stores in Paris Region and 2,000 stores in Europe, ACTION is the fastest growing non-food discounter in Europe. Serving more than 12 million customers every week, the company has been present in France for almost ten years now. By taking advantage of the many industrial and commercial zones Paris Region has to offer, ACTION has been able to expand their presence and recruit many talents. We recently sat down with the Managing Director of ACTION FRANCE to discuss their rapid expansion and why the unique location opportunities in Paris Region play an essential role.
Read more