Between luxury shops, department stores, concept stores and outlets, Paris Region is a popular shopping destination for foreign and French tourists alike. While Paris remains a world capital of retail, the pandemic accelerated the pre-crisis trend of digitalization and boosted e-commerce, with brands and retailers on the lookout for innovative solutions. To find more resources, browse our downloadable guides.
Expert
Cécile Jupin
Retail & E-Commerce, EdTech
Expert
Paris Region, World Capital of Shopping 
As an international capital of fashion and creation, Paris is naturally the number one luxury shopping destination in the world. 60% of the 50M+ annual tourists attracted to the Region cite shopping as the main reason for their stay.  
Shoppers can choose from a variety of locations as Paris Region counts 253 shopping centers - including 3 of Europe's Top 10 (Westfield Les Quatre Temps, Westfield Forum des Halles, Creteil Soleil) - and 17 major department stores (La Samaritaine, Galeries Lafayette, Printemps, Le Bon Marché, BHV Marais...). The city of Paris itself counts 28 retail businesses per 1,000 inhabitants.  
Paris has been experiencing a retail revival since 2017 with brands offering new, smaller, more digital, more service-oriented and experiential retail formats. While we have seen the emergence of trendy concept stores such as Merci, Empreintes and Smallable, mass-market retailers have been transforming and developing their activities around five main areas: flagships, such as Nike's House of Innovation on the Champs-Elysees, which opened in 2020, home & decoration, with Ikea opening its second city-center location in 2021, specialty food, with the opening of the first Eataly Paris in 2019, proximity with supermarket chains offering "pedestrian drive" in residential areas, and fashion, beauty and sport as the fashion brand Anthropology opened its first store in Paris in 2019. 
The Rise of E-Commerce and RetailTech 
France is the 2nd largest e-commerce market in Europe with 41.6 million French people making purchases on the internet (for Q4 2020 according to the Federation of e-commerce and Distance Selling). 81.5% of Paris Region internet users are e-buyers. The 200,000 active merchant websites in France are led by Amazon, Fnac, Cdiscount, Veepee and E.Leclerc. 
E-commerce represents 13.1% of retail commerce in France. The market share of e-commerce has been increasing by around 3.3% a year. This growth, due to the development of online sales by retail chains, is boosted by the pandemic. The 2020 lockdown has elevated digital channels as a must-have for retailers and brands.  
The RetailTech and e-commerce ecosystem is rapidly growing in Paris Region with numerous startups covering all the value chain from store traffic acquisition to in-store user experience and after sales. This includes the unicorn Contentsquare for digital analytics, the product management platform Alkemics, the customer experience optimization company AB Tasty, and the logistic solution Cubyn. 
Clusters, Incubators and Accelerators to Support Your Growth in Paris Region 
PICOM by Cap Digital is an innovation cluster focused on retail in France. PICOM brings together major retailers, technology companies, higher education institutions and research organizations. Learn More. 
FEVAD, the Federation of e-commerce and Distance Selling is a professional organization federating e-commerce and online sales companies. Learn More. 
La Maison des Startups LVMH, located in Station F, accelerates collaborations between startups and the 70+ Maisons of the group. Since 2016, LVMH has been partnering with Vivatech, the largest European tech and open innovation event, for its LVMH Innovation Award. Learn More. 
Plug&Play Retail France is a joint initiative by Galeries Lafayette and Plug and Play Tech Center. It facilitates a collaboration between retailers and startups across the entire retail value-chain. Learn More. 
LookForward, the incubator of the French online fashion retailer Showroomprive.com, targets start-ups willing to transform our ways to producing, distributing and to consuming fashion and beauty. Learn More. 
CRI – Connected Retail Incubator by POPAI France is a structure designed for start-ups specializing in connected systems for retail, distribution, and the digital evolution of Point of Sale Marketing. Learn More. 
URWLab is Unibail-Rodamco-Westfield's lab for innovation. It facilitates the adoption of innovative ideas in Unibail-Rodamco-Westfield shopping centers across Europe. Learn More. 
Havas Startup Accelerator, located in Station F, has a special focus on Martech and Adtech, but is also looking for startups in the Media, Entertainment, and e-commerce space. Learn More. 
 
Wilco is an innovation accelerator that supports the growth of startups up to their first million euros and the transformation of large companies. Wilco supports early-stage startups with programs dedicated to 5 industries: Healthcare, Retail, Industry, Digital and BtoC. Learn More. 
 
is a business accelerator connecting startups with large and medium-sized corporations. It helps startups grow in close partnership with its 40 corporates partners in an open innovation environment. Learn More. 
 
Retail & E-Commerce Events in Paris Region 
Paris Retail Week, Paris, September - The European global event for Retail professionals in IT for commerce, Logistics, Marketing, RetailTech and Payment solutions. Learn More.  
TECH for RETAIL, Paris, December - the European exhibition of innovative retail: exhibitors, conferences, experience sharing, networking. Learn More.  
New Shopping Experience, Paris, November, every 2 years – B2B event for business professionals facilitating the meeting of major retailers, small businesses, SMEs and research centers. Organized by PICOM by Cap Digital, the Retail Cluster. Learn More. 
Marketing at Retail, Paris, March, every two year – a POPAI France event for manufacturers, designers, agencies, RetailTech players, professional associations. Includes POPAI Awards Paris contest. Learn More. 
Download our guide to find the right accelerator for your company in Paris Region.
In the News
Costco: The American Wholesale Corporation Seizing a Whole Lot of Opportunities
Costco may very well be a household name in the United States, but the corporation is still fairly new in terms of its operations in France. Recognizing the potential market in Paris Region, the company decided to open their first local store. Since their arrival 2 years ago, Costco has seen ample success and is currently in the process of opening their second store in the Region. We spoke with Gary Swindells (Country Manager for Costco France), to discover the company's approach to constructing a successful business strategy, their take on Paris Region, and how they successfully executed their plan in their French expansion.
Read more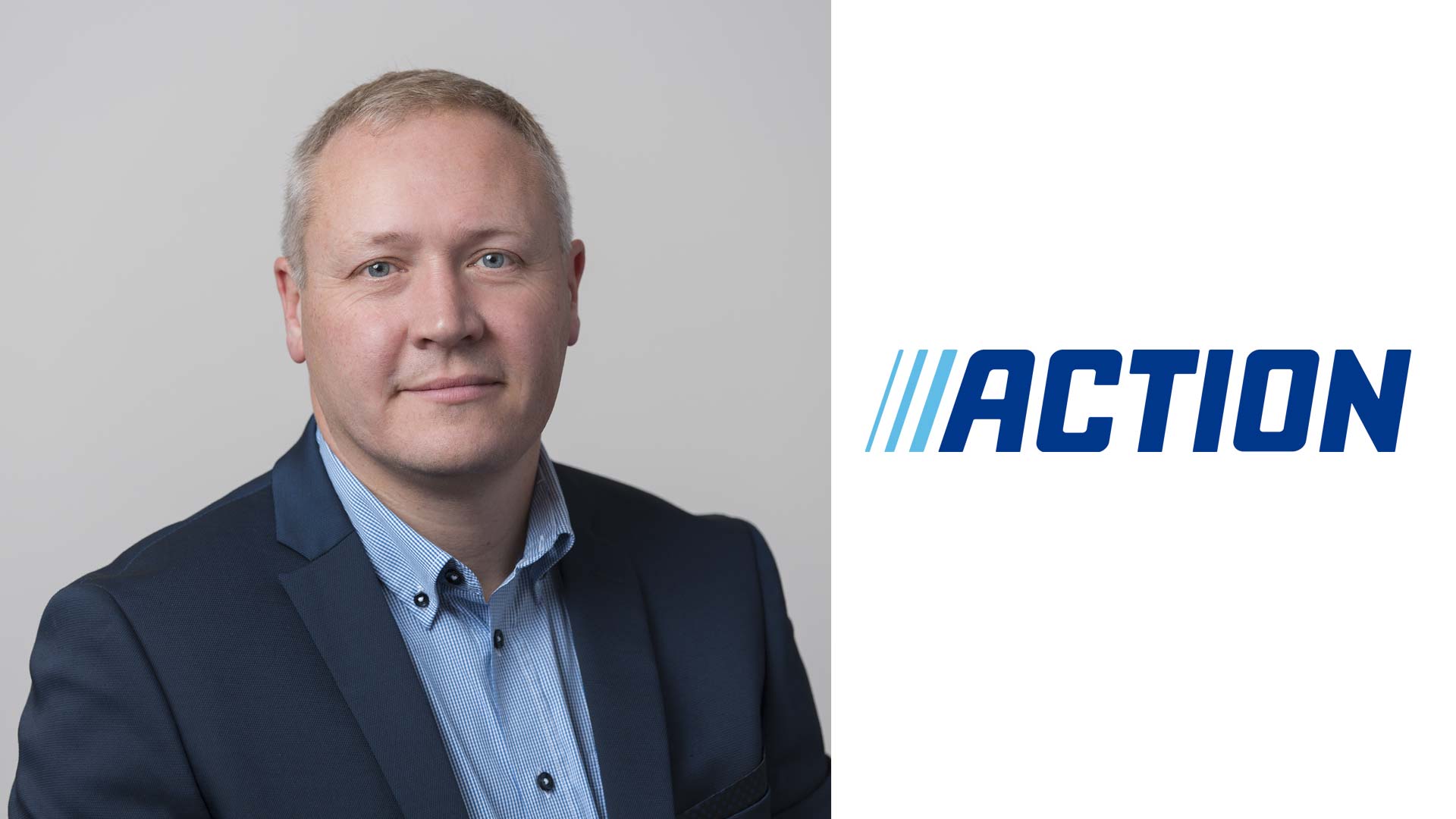 Ready, Set, ACTION: How Paris Region Helps Businesses Scale Up
With more than 80 stores in Paris Region and 2,000 stores in Europe, ACTION is the fastest growing non-food discounter in Europe. Serving more than 12 million customers every week, the company has been present in France for almost ten years now. By taking advantage of the many industrial and commercial zones Paris Region has to offer, ACTION has been able to expand their presence and recruit many talents. We recently sat down with the Managing Director of ACTION FRANCE to discuss their rapid expansion and why the unique location opportunities in Paris Region play an essential role.
Read more