50% of all films shot in France are shot in Paris Region. The region is world-renowned for its creativity, technical expertise, and talented industry professionals.
Expert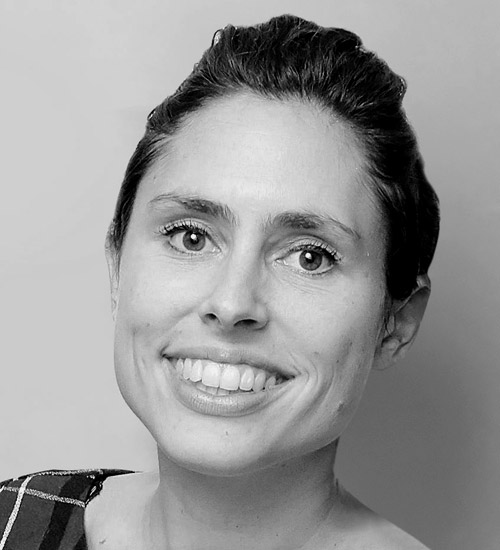 Daphné Lora
Creative Industries & EdTech
Expert
Paris Region, The Birthplace of Cinema 
The first ever commercial public screening of a motion picture took place in Paris on December 28th, 1895 with a short film by the Lumière brothers. Since then, Paris Region has always been a land of cinema with major movie companies still operating today such as Gaumont, Pathé, UGC, MK2. 
Following the steps of Georges Méliès who first popularized special effects, Animation and VFX are two areas in which French talents excel with studios such as Mac Guff, Mimesis Republic, Mikros Image, Buf Compagnie, Neko-Entertainment… 
The audiovisual industry also attracts the HQs of all major French TV broadcasters and production companies to the Region: TF1, France Television, Canal+, Mediawan, Newen, JLA Group, Tetra Media studio, federation entertainment… 
French creatives have also made a name for themselves on the Virtual Reality stage: Atlas V, Backlight studios, DV Group, Innerspace VR, Camera Lucida...  
Home to Creative Talents 
The Audiovisual industry represents 131,000+ jobs in Paris Region. Skilled talents and highly trained crews contribute every year to the production of 250 features, as well as more than 4,800 hours of TV shows in France. 
Paris Region is home to world-class schools and universities training the next generation of media and entertainment professionals. La fémis is one of the most famous cinema schools and trains students on the various disciplines of filmmaking: directing, cinematography, producing, screenwriting, editing, sound production, distribution etc. Other notable schools include École Nationale Supérieure Louis-Lumière, Conservatoire Libre du Cinéma français, Conservatoire Européen d'Écriture Audiovisuelle (screenwriting), École Georges Mélies, ESRA, EICAR. 
French talents in animation and VFX are internationally renowned. Every year, huge numbers of French graduates are hired by the most influential US animation studios. Les Gobelins is the number 1 animation school worldwide. Other schools include Isart Digital, ICAN, ESGI.  
A Structured and Active Ecosystem: Clusters, Incubators & Accelerators 
Film Paris Region, the regional Film Commission, supports professionals of the image industry, from the scenario-writing stage to production and post-production. It helps production companies find the right locations within the 2,500 filming sites in the Paris Region. It addresses both French and international teams. Learn More. 
Pôle Média Grand Paris is a cluster which focuses on the audiovisual industry in Paris Region. It provides support to SMEs in the new digital Media and Entertainment markets. Its actions mainly target  innovation, training, financing, international expansion, and environmental responsibility (ECOPROD). Learn More. 
Cap Digital cluster contributes to the promotion of Paris Region as one of the world leaders in digital contents, creative industries and services, from an industrial as well as a strategic point of view. It gathers players from technical industries such as audiovisual, VFX, gaming, 3D, literature, music and Adtech. Learn More. 
On the outskirts of Paris, Commune Image is a "new generation" Film and Virtual Reality Factory. With a fully integrated postproduction lab, it hosts and facilitates a community of 40 creators made of screenwriters, directors, producers, entrepreneurs, technicians, distributors and broadcasters. Learn More. 
LINCC by Paris&Co is the City of Paris's platform focused on digital, cultural and creative industries: EdTech, video games, digital publishing, digital press, 3D animation, music, audiovisual, radio, television, cinema, virtual reality. Learn More. 
104Factory, located within the art center CENQUATRE-PARIS, is a business incubator for cultural and creative start-ups that allows entrepreneurs to carry out on-site experimentations in interaction with the CENTQUATRE-PARIS' public and ecosystem. Learn More. 
Résidence Creatis is an innovation platform committed to culture, creation and media. The space accelerates cultural projects and the emergence of new media, which brings together entrepreneurs, journalists, experts, artists and audiences under one roof. Learn More. 
Media Lab TF1 is a 6 month-acceleration program offered by the first European broadcaster and hosted at Station F, the biggest incubator in the world. It is designed to develop new innovative solutions and products to boost media transformations. Learn More. 
Tailored Incentives for Your Projects 
The Tax Rebate for International Production (TRIP) can be granted to creative audiovisual projects that have a minimum spending of €250,000 of eligible expenses in France and, for a live action work, have at least 5 days of shooting in France. It can total a maximum of €30 million by project. It applies to both animated and live-action projects, including TV and web-series and feature films. French-based VFX and post-production expenditures are eligible. Learn More. 
The Paris Region Fund for Audiovisual & Cinema is an advance funding granted selectively to European production companies. It can be granted to Feature-length films (60 min minimum): documentary, fiction or animation; to audiovisual works of more than 60 min: fiction, animation and documentary, and to fiction and animation series for the Web. The amount is defined according to the overall budget of the project and the expenses incurred in Paris Region. It is repayable by the company. Learn More. 
There are many other available tax provisions to support your business: R&D tax credit of 30%, innovation tax credit of 20% for SMEs, Young Innovative Company status etc. 
Film, TV and New Media Events in Paris Region 
The Production Forum, Paris, January - The unmissable event for film professionals to discover film shooting locations and film shooting policies. Learn More. 
Paris Images Digital Summit, Paris & Enghien-les-Bains, January - The PIDS focuses on digital visual effects, CGI, motion-capture, 3-D and disruptive technologies in cinema, television, advertising, video games and transmedia. Learn More. 
Serie Series, Fontainebleau, June - The meeting place for European series and their creators, designed by those who make them. Learn More. 
Newimages, Paris, June - The international festival of digital creation and virtual worlds and a XR Financing market. Learn More. 
Virtuality, Paris, November - A trade show focused on virtual reality and immersive technology. Learn More.