50% of all films shot in France are shot in Paris Region. The region is world-renowned for its creativity, technical expertise, and talented industry professionals. To find more resources, browse our downloadable guides.
Expert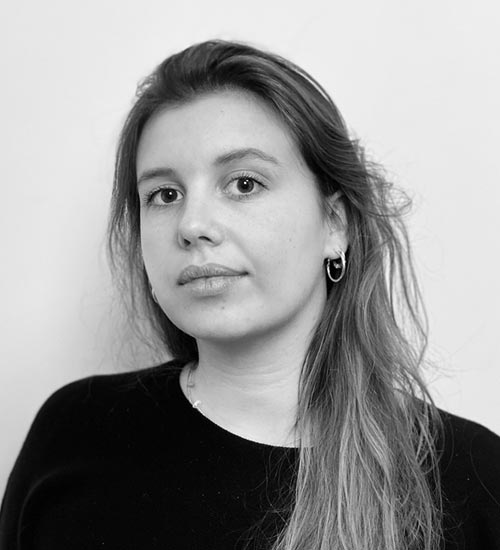 Lola Legros
Creative Industries
Expert
Paris Region, The Birthplace of Cinema 
The first ever commercial public screening of a motion picture took place in Paris on December 28th, 1895 with a short film by the Lumière brothers. Since then, Paris Region has always been a land of cinema with major movie companies still operating today such as Gaumont, Pathé, UGC, MK2. 
Following the steps of Georges Méliès who first popularized special effects, Animation and VFX are two areas in which French talents excel with studios such as Mac Guff, Mimesis Republic, Mikros Image, Buf Compagnie, Neko-Entertainment… 
The audiovisual industry also attracts the HQs of all major French TV broadcasters and production companies to the Region: TF1, France Television, Canal+, Mediawan, Newen, JLA Group, Tetra Media studio, federation entertainment… 
French creatives have also made a name for themselves on the Virtual Reality stage: Atlas V, Backlight studios, DV Group, Innerspace VR, Camera Lucida...  
Home to Creative Talents 
The Audiovisual industry represents nearly 150,000 jobs in Paris Region. Skilled talents and highly trained crews contribute every year to the production of 250 features, as well as more than 4,800 hours of TV shows in France. 
Paris Region is home to world-class schools and universities training the next generation of media and entertainment professionals. La fémis is one of the most famous cinema schools and trains students on the various disciplines of filmmaking: directing, cinematography, producing, screenwriting, editing, sound production, distribution etc. Other notable schools include École Nationale Supérieure Louis-Lumière, Conservatoire Libre du Cinéma français, Conservatoire Européen d'Écriture Audiovisuelle (screenwriting), École Georges Mélies, ESRA, EICAR. 
French talents in animation and VFX are internationally renowned. Every year, huge numbers of French graduates are hired by the most influential US animation studios. Les Gobelins is the number 1 animation school worldwide. Other schools include Isart Digital, ICAN, ESGI.  
A Structured and Active Ecosystem: Clusters, Incubators & Accelerators 
Film Paris Region, the regional Film Commission, supports professionals of the image industry, from the scenario-writing stage to production and post-production. It helps production companies find the right locations within the 2,500 filming sites in the Paris Region. It addresses both French and international teams. Learn More. 
Cap Digital cluster contributes to the promotion of Paris Region as one of the world leaders in digital contents, creative industries and services, from an industrial as well as a strategic point of view. It gathers players from technical industries such as audiovisual, VFX, gaming, 3D, literature, music and Adtech. Learn More. 
On the outskirts of Paris, Commune Image is a "new generation" Film and Virtual Reality Factory. With a fully integrated postproduction lab, it hosts and facilitates a community of 40 creators made of screenwriters, directors, producers, entrepreneurs, technicians, distributors and broadcasters. Learn More. 
LINCC by Paris&Co is the City of Paris's platform focused on digital, cultural and creative industries: EdTech, video games, digital publishing, digital press, 3D animation, music, audiovisual, radio, television, cinema, virtual reality. Learn More. 
104Factory, located within the art center CENQUATRE-PARIS, is a business incubator for cultural and creative start-ups that allows entrepreneurs to carry out on-site experimentations in interaction with the CENTQUATRE-PARIS' public and ecosystem. Learn More. 
Résidence Creatis is an innovation platform committed to culture, creation and media. The space accelerates cultural projects and the emergence of new media, which brings together entrepreneurs, journalists, experts, artists and audiences under one roof. Learn More. 
Media Lab TF1 is a 6 month-acceleration program offered by the first European broadcaster and hosted at Station F, the biggest incubator in the world. It is designed to develop new innovative solutions and products to boost media transformations. Learn More. 
Download our guide to find the right accelerator for your company in Paris Region.
Producing in Paris Region
For more information about the production of a film or series in Paris Region, please contact Film Paris Region, the Region's local film commission. Its knowledgeable and experienced team can help you find a location, a technician, or a Post or VFX company. It will guide you through your search for a co-producer and provide all the details about the Paris Region Film Fund for International Co-productions (Co-Pro ReFFund) or the Tax Rebate for International Production (TRIP).
Visit Film Paris Region's Website To Learn More
Film, TV and New Media Events in Paris Region 
The Paris Image Production Forum, Paris, January - The unmissable event for film professionals to discover film shooting locations and film shooting policies. Learn More. 
Paris Digital Summit, Paris & Enghien-les-Bains, January - The PIDS focuses on digital visual effects, CGI, motion-capture, 3-D and disruptive technologies in cinema, television, advertising, video games and transmedia. Learn More. 
Serie Series, Fontainebleau, June - The meeting place for European series and their creators, designed by those who make them. Learn More. 
Newimages, Paris, June - The international festival of digital creation and virtual worlds and a XR Financing market. Learn More. 
Virtuality, Paris, November - A trade show focused on virtual reality and immersive technology. Learn More. 
In the News
Entertainment & New Media Industry: Metaverse, Digitization during Covid-19, Next Revolutions… A discussion with industry experts, Tatianna Tacca & John Zozzaro
The Global Open Innovation Network is an open innovation initiative created and operated by Choose Paris Region. It gathers well-established corporate groups that want to stay ahead of innovation and disruptive technologies and engage with fellow innovators. A TechMeeting is an event tackling topics such as Mobility, Cleantech, Connected Health, Smart Buildings, Sustainable Construction and more. This session around Entertainment & New Media gathered industry experts Tatiana Tacca, an independent consultant & advisor in the gaming and E-sports world, and John Zozzaro, specialist of the entertainment and media industry and founder of MediaTech Ventures.
Read more