Paris Region is one of the leading life sciences and research clusters in Europe. It is strongly favored by big pharma and offers a great environment for startups with the largest amount of VC funding in the EU in recent years. The Region also features a high concentration of world-renowned research institutions on all therapeutic areas and has developed a large offer of real estate solutions for Life Sciences companies. To discover more resources, browse our downloadable guides.
Expert
Yann Masson
Healthcare, Life Sciences
Expert
The Expert's Analysis
The unique concentration of stakeholders (startups, corporates, academics, hospitals, labs) makes the Paris Region a top-tier hub for Life Science. The current focus of the industry is industrial development, with several new campuses opening to facilitate the development of new drugs, the region completes its value chain with industrial capacities to produce drugs locally. Other opportunities for international companies lie in digital health, as the percentage of seniors is high, and the ecosystem is shifting to a digital model to better support patients' journeys.
Major Health Assets in Paris Region
Paris Region boasts Europe's largest hospital network, Assistance Publique Hopitaux de Paris (AP-HP), which treats more than 8 million patients every year. There are currently 12,000 doctors and 4,500 sponsored research projects in progress. The APHP includes two of the best hospital in the world according to Newsweek, Hôpital Universitaire Pitié Salpêtrière and Hôpital Européen Georges Pompidou. Learn More.
Besides AP-HP, Paris Region counts more than 250 hospitals working on on various disciplines.
Inserm is the French national health and medical research institution. Headquartered in Paris, it is the leading European academic biomedical research institution with 350 research structures located in France and abroad. Learn More.

 
Cluster of Excellence & Innovation Network
Many clusters are related, partially or entirely, to the health industry in Paris Region:
Genopole is a scientific campus & business cluster for biotechnologies located in the south of Paris in Evry Courcouronnes. The Genopole is our main cluster on genomics with companies developing Cell & Gene Therapies, diagnostic solutions, foodtech and more. It currently hosts 65 companies and 16 academic labs on site.
Paris Saclay Cancer Cluster. The PSCC was one of the 1st projects supported by France 2030, it aims to support innovation in oncology by making it more predictive, precise and efficient. By bringing together all these skills in a single location, the PSCC creates a patient-centric ecosystem to establish a leading hub in the field of oncology.
Paris Saclay Research and Innovation Cluster. The PSCC was one of the 1st projects supported by France 2030, it aims to support innovation in oncology by making it more predictive, precise and efficient. By bringing together all these skills in a single location, the PSCC creates a patient-centric ecosystem to establish a leading hub in the field of oncology.
Medicen brings together private and public organizations around innovation to develop the therapeutic solution of the future. It acts as a federator for the whole ecosystem and accounts for more than 500 members including 430 startups.
Biocitech is a Life Sciences campus of 21,000m² located in Romainville. It offers all the equipment needed for biotech companies. It currently hosts companies such as Galapagos, Mutabilis and Nextdot.
Get in touch with us to get more details on which program could best support your activities in Paris Region or download our guide to find the right accelerator for your company in Paris Region.
Opportunities for Digital Health Companies
Digital Health is now a key component of the Health Strategy for France, it is a major part of the plan "Innovation Santé 2030".
This strategy aims to facilitate the development of innovative solutions backed by scientific approaches to conquer a booming digital health market.
Paris Region put itself as a leading Region in Europe on that topic with several major initiatives:
Paris Santé Campus is the flagship project for tomorrow's e-health in France. With a current surface of 15,000m² it welcomes all the innovative stakeholders in digital health and aims to gather researchers, care givers, entrepreneurs, institutions and citizens.
Future4Care offer a dedicated 360 and personalized support to digital health companies. With 6,400m² of office spaces in Paris, the accelerator has the perfect program to help you scale your solution and industrialize it.
Health Research Centers in Paris Region
Many research centers are leading the way in their respective fields in the Paris Region to advance medical technology and knowledge. Here are a few of them and their major research areas:
Oncology
Curie Institute: several types of cancers, including eye cancers, pediatric tumors, breast cancers and sarcomas. Learn More.
Gustave-Roussy Institute: novel therapies in oncology - Molecular Medicine, Immunotherapy, DNA repair and rare cancers. Learn More.
Biotherapies
Biotherapies institute (Genopole Campus): biotherapies for rare genetic diseases - neuromuscular diseases, immune system, blood disorders, myology and human pluripotent stem cells. Learn More.
Meary Center: bioproduction, Advanced Therapy Medicinal Products, Gene and cell therapy and tissue engineering. Learn More.
Metabolism
ICAN Institute (cardiometabolism and nutrition - diabetes, obesity, NASH, myocardial diseases, atherothrombosis). Learn More.
Neurosciences, Mental Health, sensorial troubles
ICM - Brain & Spine Institute: neurological diseases - Parkinson disease, multiple sclerosis, dementias, amyotrophic lateral sclerosis and epilepsy. Learn More.
Fondamental: mental health, autism, schizophrenia, depression. Learn More.
Vision Institute: eye diseases - retina imaging, AMD, glaucoma, diabetic retinopathies, retinitis pigmentosa and artificial retina. Learn More.
Genetic diseases
Imagine Institute for genetic diseases: immunology, autoimmunity, hematology, kidney, bone, metabolism, Intellectual disabilities, dermatology, gastroenterology, ophthalmology and infectious diseases. Learn More.
PARCC: major cardiovascular diseases - atherosclerosis, hypertension, heart failure and sudden cardiac death. Learn More.
Infectious Diseases
Pasteur Institute: emerging infectious diseases, antimicrobial resistance, brain connectivity and neurodegenerative diseases. Learn More.
Incentives
CIR: R&D activities in France are facilitated by the R&D tax incentive program, one of the most attractive schemes in the world. Its advantageous research tax credit, the Crédit d'Impôt Recherche (CIR) allows certain companies to deduct eligible expenses from their taxes. This measure saved 800 million euros for health industry companies in 2019. Learn More.
Innov'up: Dedicated to companies carrying out research and innovation projects. This Regional aid can get you up to 500K€ in grant and 3M€ in recoverable advance. It is intended for companies looking to validate a POC or prototype and that want to test the innovation in real-world conditions. Learn More.
Propsci in Paris Region
For a long time, Paris Region was faced with a lack of laboratories to enable research activities for companies in the life sciences sector. In the wake of the Covid crisis, the Paris Region has redoubled its efforts and succeeded in attracting major real estate projects specifically designed to support the growth of companies in the life sciences sector.
Here are some of the major infrastructures available to welcome biotech companies:
Doccity: Early 2023, the French company will open a new facility located near the Foch Hospital in Suresnes. This building will offer 7000m² dedicated to biotech research with half of the surface taken by L1 and L2 laboratories. DocCity also promotes collaboration with healthcare professionals and offers all the necessary amenities. Learn More.
Kadans: The Dutch company specializing in real-estate for biotech companies is building a 24,000m² in the heart of the Oncology Cluster of Villejuif. The building will offer solutions for both small and large companies looking for office and lab spaces and will be operational in 2023. It will also include an event facility with a capacity of 250 people. Learn More.
Perelis: Next to Kadans, the PERELIS initiative led by Edmond de Rotschild is developing a 7000m² building. It will offer mainly L1 laboratories with a possibility of upgrading to L2. Alongside Kadans, the two projects will offer strategic locations in one of Europe's biggest oncology cluster. Learn More.
Biolabs: The American company leader in coworking spaces for Life Sciences has decided to largely invest in Paris Region with 2 major projects. The first one will be located at Hotel Dieu, a university hospital in the heart of Paris. This building will have a total surface of 9000m² by 2028, in 2022 already 1,500m² were available. In addition, Biolabs is setting up in 2023 an independent incubator next to Servier's R&D center offering 2,500m² of lab and office space. Learn More.
Villejuif Biopark: Opened in 2011, Villejuif Biopark was one of the first building dedicated to welcome Life Sciences. Close to the Oncology cluster, Villejuif Biopark is currently hosting 15 companies. It has a total surface of 7,500m² with 50% lab space and 50% office spaces. The tenants can also benefit from specific networking events and support from the local Chamber of Commerce and Industry. Learn More.
Healthtech Events in Paris Region
SANTEXPO, Paris, May - This annual event gathers the entire health ecosystem: equipment manufacturers, software editors, suppliers, e-health entrepreneurs, medical device manufacturers, decision-makers and health professionals involved in the management, digital, equipment and construction of health facilities). Learn More.
Medintechs, Paris, March 2023 - Medintechs is an exhibition bringing together the general public, patient associations, federations, health professionals and experts in new technologies. The aim of the exhibition is to highlight the latest innovations, to make them accessible, but also to enable the general public to find out how to take control of their health. Learn More.
HealthTech Innovation Days, Paris, October - This event intends to make Paris the European capital for health innovation to accelerate care access for all patients. With more than 150 healthtech companies, more than 300 international investors, these days are the perfect occasion to create partnerships, meet investors and learn about trendy subjects in order to make the health ecosystem evolve. Learn More.
In the News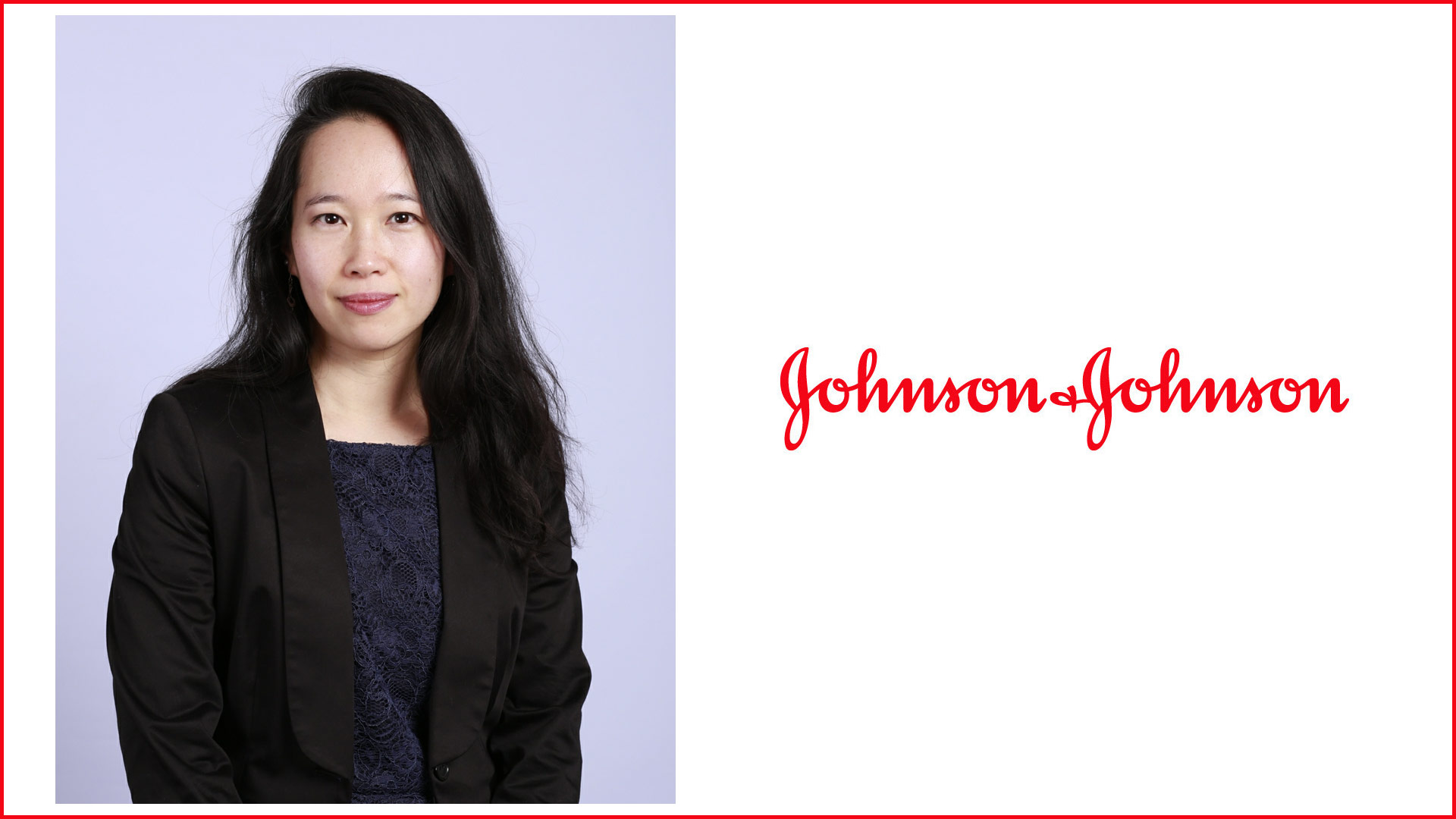 Johnson & Johnson: The Leading Healthcare Group at the Forefront of Open Innovation
Johnson & Johnson, the world's leading healthcare group, aims to collaborate with entrepreneurs, start-ups, companies, research institutes, and academics on innovative projects in Paris Region. To better understand Johnson & Johnson's activities in France, we spoke to Siau Baï, Early Innovation Partnering Director France at Johnson & Johnson Innovation, who gave us an overview of the group's mission and current areas of focus, their particular attraction to the French innovation ecosystem, and their support for R&D.
Read more