Paris Region is one of the leading economic and scientific regions in Europe regarding health: the Region features a high concentration of world-famous academic research institutions in all scientific fields, including healthcare research. In fact, it concentrates more than 40% of French academic research. To find more resources, browse our downloadable guides.
Expert
Yann Masson
Healthcare, Life Sciences
Expert
Major Health Assets in Paris Region 
Paris Region boasts Europe's largest hospital network, Assistance Publique Hopitaux de Paris (AP-HP), which treats more than 8 million patients every year. There are currently 12,000 doctors and 4,500 sponsored research projects in progress. Learn More. 
Besides AP-HP, Paris Region counts more than 250 hospitals working on disciplines such as medicine, surgery, obstetrics, pediatrics, mental health, follow-up and rehabilitation, and more.
Inserm is the French national health and medical research institution. Headquartered in Paris, it is the leading European academic biomedical research institution with 350 research structures located in France and abroad. Learn More. 
 
Health research centers in Paris Region
Many research centers are leading the way in their respective fields in the Paris Region to advance medical technology and knowledge. Here are a few of them and their major research areas:
Data access
Health Data Hub: The Health Data Hub gathers major stakeholders in health such as the Health Authority (HAS) and the National Scientific Research Center (CNRS). It is willing to improve the access to health data for research projects. The missions of the Hub are focused on 4 directions: highlight the data assets, facilitate data use, protect citizens data, and innovate with all the health ecosystems. Learn More. 
R&D activities in France are facilitated by the R&D tax incentive program, one of the most attractive schemes in the world. Its advantageous research tax credit, the Crédit d'Impôt Recherche (CIR) allows certain companies to deduct eligible expenses from their taxes. This measure saved 800 million euros for health industry companies in 2019. Learn More. 
Clusters, Incubators and Accelerators to Support Your Growth in Paris Region 
Many clusters are related, partially or entirely, to the health industry in Paris Region:  
Medicen Paris Region is a cluster and a global hub for health innovative technologies with more than 480 companies & academics. Learn More. 
Genopole is a scientific campus & business cluster for biotechnologies with more than 80 companies and 16 research labs, close to South Paris region hospital-CHSF. Learn More. 
Silver Valley is a cluster focusing on ageing technologies with more than 300 members. It is located close to the Charles-Foix hospital. Learn More. 
Cancer Campus is a biocluster focused on oncology around the Gustave-Roussy Institute. The objective of Cancer Campus is to allow the development and hosting of companies on multidisciplinary themes such as medicine, imaging, instrumentation, medical devices, ITand e-health, within an internationally recognized academic and clinical environment. Learn More. 
Cap Digital is a cluster for digital and ecological transformation with a great attention to e-health and well-being. Learn More. 
Paris-Saclay ranks in the top 8 innovation clusters in the world. It is located close to Paris-Saclay University and includes a faculty of medicine and several research centers in life sciences. Learn More. 
EIT Health is a 'knowledge and innovation community' (KIC) of the European Institute of Innovation and Technology (EIT). Learn More. 
Biocitech offers real estate opportunity to welcome international companies to develop their business in fields like biotechnology, biopharmacy, diagnostics, medical devices, etc. Learn More. 
Future4Care is a project led by Sanofi, Capgemini, Generali, and Orange. It is a health focused startup accelerator willing to stimulate the development of e-health solutions. It is a unique project in Europe, alongside the accelerator, Future4Care is also an institute providing content on digital health and delivering reference certifications. Learn More. 
Whether generalist or largely focused on health, many business incubators and/or accelerators of Paris Region offer specific programs to international startups interested in tackling the European market:  
Agoranov, Bond'Innov, Creative Valley, Genopole's Booster, HEC Incubator, Incuballiance, iPEPS, Paris Santé Cochin, Digital Health Incubator, Digital Medical Hub, Digital Pharma Lab, Prevent2Care, Silver Innov', Springboard, Station F, Tech Care Paris, Villejuif Bio Park, Institut de la Vision's incubator, X-Tech Incubator, Wilco Healthcare.
Get in touch with us to get more details on which program could best support your activities in Paris Region or download our guide to find the right accelerator for your company in Paris Region.
New lab Space in Paris Region
Lab Space is extremely important for biotech companies and as they grow, companies are required to have more spaces. To ensure that companies can have their own lab space settled in the Paris Region Ecosystem, several propsci developers decided to set projects near the capital city.
Doccity: Early 2023, the French company will open a new facility located near the Foch Hospital in Suresnes. This building will offer 7000m² dedicated to biotech research with half of the surface taken by L1 and L2 laboratories. Doccity also promotes the collaboration with healthcare professionals and offers all the necessary amenities. Learn More. 
Kadans: The dutch company specialized in real-estate for biotech companies is building a 24,000m² in the heart of the Oncology Cluster of Villejuif. The building will offer solutions for both small and large companies looking for office and lab spaces and will be operational in 2023. It will also include an event facility with a capacity of 250 people. Learn More. 
Perelis: Next to Kadans, the PERELIS initiative led by Edmond de Rotschild is developing a 7000m² building. It will offer mainly L1 laboratories with a possibility of upgrade to L2. Alongside Kadans, the two projects will offer strategic locations in one of Europe's biggest oncology cluster. Learn More. 
Biolabs: The American company leader in coworking spaces for Life Sciences has decided to largely invest in Paris Region with 2 major projects. The first one will be located at Hotel Dieu, a university hospital in the heart of Paris. This building will have a total surface of 9000m² by 2028, in 2022 already 1,500m² will be available. In addition, Biolabs is setting up in 2023 an independent incubator next to Servier's R&D center offering 2,500m² of lab and office space. Learn More. 
Health and Healthtech Events in Paris Region 
SANTEXPO, Paris, May -  This annual event gathers the entire health ecosystem: equipment manufacturers, software editors, suppliers, e-health entrepreneurs, medical device manufacturers, decision-makers and health professionals involved in the management, digital, equipment and construction of health facilities). Learn More.
Medintechs, Paris,13-14 March 2023 - Medintechs is an exhibition bringing together the general public, patient associations, federations, health professionals and experts in new technologies. The aim of the exhibition is to highlight the latest innovations, to make them accessible, but also to enable the general public to find out how to take control of their health. Learn More. 
HealthTech Innovation Days, Paris, October - This event intends to make Paris the European capital for health innovation to accelerate care access for all patients. With more than 150 healthtech companies, more than 300 international investors, these days are the perfect occasion to create partnerships, meet investors and learn about trendy subjects in order to make the health ecosystem evolve. Learn More.
In the News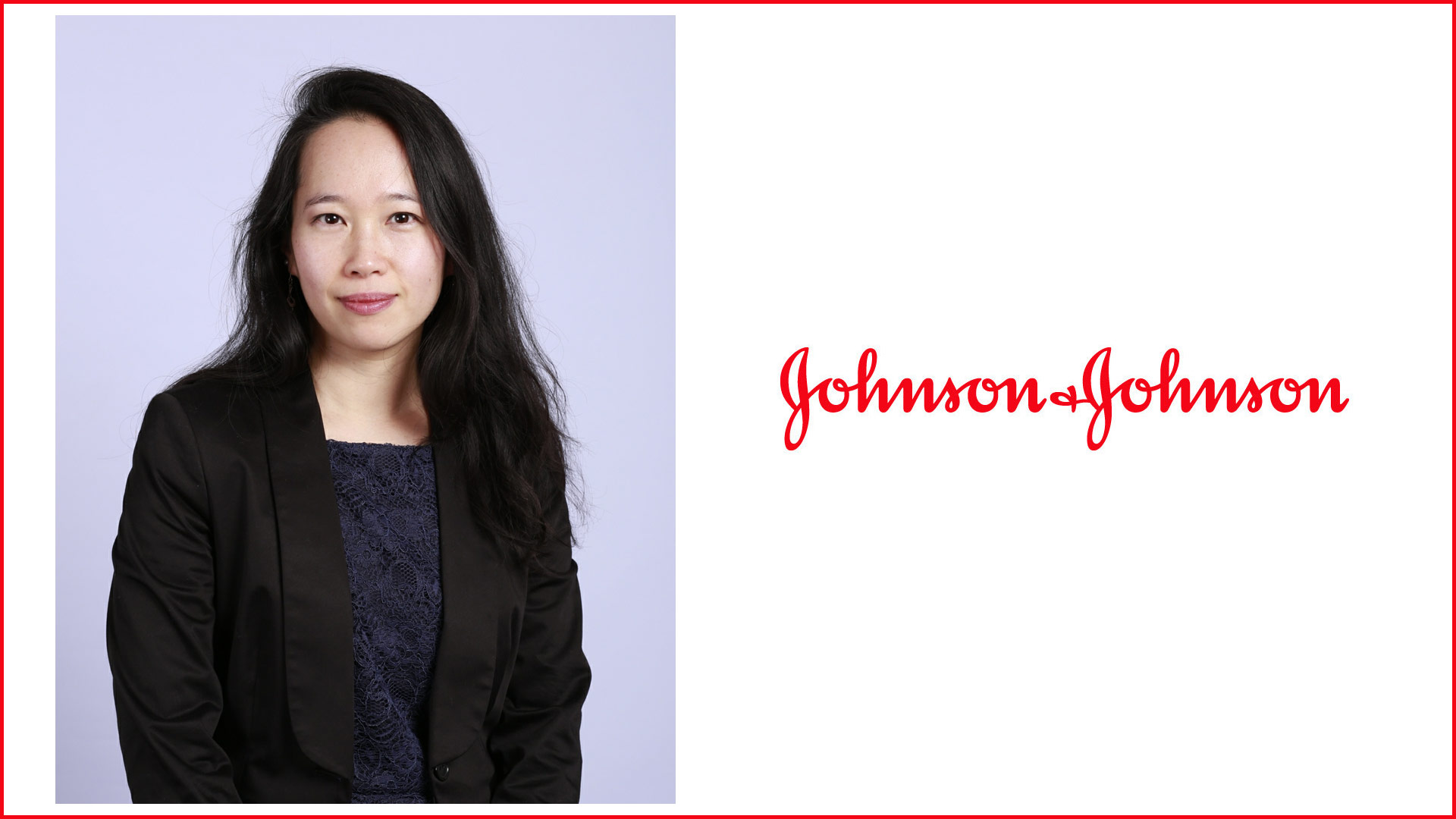 Johnson & Johnson: The Leading Healthcare Group at the Forefront of Open Innovation
Johnson & Johnson, the world's leading healthcare group, aims to collaborate with entrepreneurs, start-ups, companies, research institutes, and academics on innovative projects in Paris Region. To better understand Johnson & Johnson's activities in France, we spoke to Siau Baï, Early Innovation Partnering Director France at Johnson & Johnson Innovation, who gave us an overview of the group's mission and current areas of focus, their particular attraction to the French innovation ecosystem, and their support for R&D.
Read more