The Video Games industry is thriving in Paris Region where high-end artistic creativity meets top-class technological innovation. The availability of tax credits, a rich talent pool, a dynamic network of publishers and studios and the presence of an international professional event make Paris Region an important area for game development. To find more resources, browse our downloadable guides.
Expert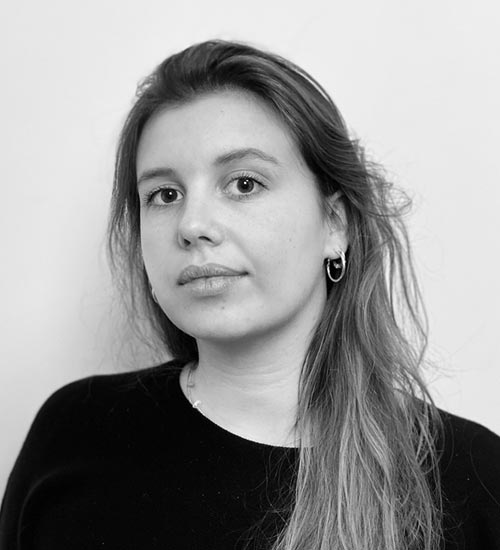 Lola Legros
Creative Industries
Expert
Development and Artistic Creation, Two of France's Greatest Strengths 
Paris Region has the highest concentration of video game companies in France with renowned studios such as Ubisoft, Gameloft, DontNod Entertainment and Quantic Dream. Iconic games such as Assassin's Creed, the Raving Rabbids or Dofus were born in Paris. The Region attracted international companies such as Riot Games and Twitch, the live streaming platform for gamers, which opened an office in Paris in 2019. 
You will find both artistic and technical talents in Paris Region. It is the result of a strong cultural legacy in artistic creation, the existence of many schools and universities training talents for this industry, combined with a real entrepreneurial spirit. 
Ranking among the top schools for Video Game are Isart Digital, ICAN, IUT Bobigny, IMM and Gaming Campus, coupled with schools specialized in Programming (ESGI, ECV, Ecole 42) or 3D and Animation, including Les Gobelins, the #1 animation school in the world.
Clusters, Incubators and Accelerators to Support Your Growth in Paris Region 
Capital Games is the regional innovation cluster dedicated to the video game industry. It brings together the Region's key stakeholders in the industry in export initiatives, funding proposals and joint R&D projects. It also helps towards structuring the industry in the long run. Capital Games organizes GameCo Europe, one of the major European B2B events for Video Games. Learn More. 
Cap Digital promotes Paris Region as one of the world leaders in digital contents, creative industries and services, from both an industrial and strategic point of view. It gathers individuals from technical industries, audiovisual, VFX, gaming, 3D, literature, music and Adtech. Learn More. 
C-19, located in the South of Paris, encourages the development of projects in the field of digital art and culture, providing training, research, pre-incubation, incubation and business incubation. Learn More. 
Ubisoft Entrepreneurs Lab's mission is to team up with innovative startups to explore technologies or trends that might become critical for Ubisoft in the future. Learn More. 
Other incubators with a focus on cultural and creative start-ups also welcome video games projects, such as LINCC by Paris&Co, the platform committed to digital cultural and creative industries of the city of Paris, and 104Factory, located within the art center Cenquatre-Paris. 
Download our guide to find the right accelerator for your company in Paris Region.
Up and Coming in Paris Region: E-sports & Virtual Reality
As a European E-sports capital, the City of Paris hosted the finals of the World League of Legends Championship at the AccorHotels Arena on November 10th, 2019. La Scène Digitale, a construction project including a new Esports arena with a 2,500-visitor capacity is underway in the South of Paris. It should open in 2024. 
Level 256 by Paris&Co is the first global platform for Esports. It brings together startups, institutional players, and large companies in the field. Learn More. 
Trust Esport is a VC fund dedicated to seed/early-stage investments in tech-oriented Esports startups in Europe. Learn More. 
French creatives have also made a name for themselves in the Virtual Reality space. Almost 20% of development studios worked on Virtual Reality projects in 2019 such as Montreuil-based EVA (ex-SmartVR), a studio developing Esports VR games. Paris Region has seen the emergence of location-based entertainment venues such as Illucity and Virtual Room Paris in Paris or Virtual Adventure in Seine-et-Marne.  
Empowering Innovators
3,800 researchers work in the image industry in Paris Region.  
Among the research labs: Ligm (Gaspard Monge computer science lab), CEA List (Laboratory for Integration of Systems and Technology), Institut Mines Télécomparis (French leading institute of technology), Cédric (research in computer science, applied mathematics and electronics), Lutin userlab (a platform for usability observations and experimentations), L2ti from University Paris 13. 
Tailored Incentives for Your Projects 
Paris Region supports the creation of video games with a €1M annual fund accessible to international Video Game companies. The Fond d'Aide a la Creation de Jeu Video is up to €200,000 in advance funding per video game project (online/offline, consoles, mobile, PCs, social networks and on any distribution medium - except for Pay-to-win games) with at least 50% of the production expenditure in Paris Region. Learn More. 
With 30% tax credit of eligible production expenditure, the French Video Games Tax Credit (CIJV) is one of the most competitive video game support networks in the world. It has supported more than 200 projects across 100 companies. Learn More. 
The Video Games Support Fund (FAJV) includes Fund for Original Creation, Fund for Prototype Production and Fund for Collective Actions. Learn More. 
Many other tax provisions to support your business are available: R&D tax credit of 30%, innovation tax credit of 20% for SMEs, Young Innovative Company status etc. 
Gaming Industry Events in Paris Region
Game Connection, Paris, October – Supported by the Paris Region and organized by Capital Games, this international trade show provides an opportunity for over 2,700 international developers, publishers, distributors, and service providers to find new partners and/or clients. Learn More. 
Paris Games Week, Paris, October – An international B2C fair for video games. Learn More.
Paris Images Digital Summit, Enghien-les-Bains, January - For professionals on the lookout for breakthrough technology in cinema, television, advertising, video games and transmedia. Learn More. 
Games Made in France, October, online - 4 days of live streaming to discover indie and AAA French games and discuss with programmers.  Learn More.