Paris Region ranks #1 in the French building industry. With more than €140 billion in annual turnover in 2018, the construction sector is expected to reach €193 billion by 2024. To find more resources, browse our downloadable guides.
Expert
Sevinç Ar
Smart City & Cleantech
Expert
Building Sustainably
Cities today account for more than 70% of greenhouse gas emissions. Buildings alone account for 44% of all energy consumption. Following up on the breakthroughs made during COP21, the building sector is a priority target for France's Energy Transition Law which came into force in 2015.
France aims to reduce energy consumption in the building sector by 28% by 2030 and achieve carbon neutrality for the buildings stock by 2050. The construction of low-consumption buildings has been a standard enforced since 2012; construction of energy-plus homes is to become the norm by 2021. 
Inventing the Future of Construction with Smart Buildings
Paris Region is home to a thriving ecosystem of construction majors, energy specialists, IT giants, and developers leading the industry into the future.
In a recent study conducted by CBRE, the world leader in real estate consulting, 46% of companies renting offices in the Region said they were prepared to spend at least 10% more on rent for a smarter building.
In response, the industry players are reconsidering the efficiency of their construction sites. By implementing connected technologies and breakthrough solutions the competitiveness and performance of the sites are bound to improve. Under their influence, construction is becoming more affordable, efficient, and sustainable for everyone.

Accelerators to Support Your Growth in Paris Region
Impulse Labs is an accelerator that was developed to act as a bridge between large corporate groups and startups so they can learn from each other and develop win-win relationships. Corporate groups specify their needs while ecosystem startups promote, commercialize, and give exposure to their innovations. Impulse Labs focus mainly on the construction, real estate and energy industries. Learn More. 
Leonard is an innovation entity initiated by VINCI, a major player in the construction and concession agreement industries. VINCI designs, finances, builds, and manages infrastructures and facilities. The Leonard platform explores foresight scenarios for towns and infrastructures of the future. Learn More.
UrbanLab is a platform within Paris&Co, the innovation and economic development agency of the Paris metropolitan area. The mission of Urban Lab is to organize, coach and promote urban experimentation projects throughout the Paris Metropolitan Area, especially on projects related to the circular economy, real estate, logistics and mobility sectors. Learn More.
S'lab is a business accelerator supporting startups that have innovative products and services to offer regarding urban planning, smart cities and the future of work. S'lab gives selected start-ups a unique access to Paris La Defense, the biggest business district in Europe, to experiment their solutions in a diverse and vibrant setting. Learn More.
CSTB'Lab - The Scientific and Technical Center for Building (CSTB) is a public organization whose main mission is to promote innovation in the construction industry. The CSTB'Lab is an accelerator encouraging the development of new products and services in response to the main scientific and technical challenges of energy, environmental performance, health and accessibility. Learn More.
Sekoya, aims to identify and promote the most innovative solutions enabling the emergence of sustainable cities and infrastructures. It also deploys innovations and participates in improving the residents' quality of life. This carbon & climate platform associates large groups, SMEs and startups with low carbon technical solutions. Learn More.
Plug and Play innovation platform, bringing together the startups and the world's largest corporations. The Smart Cities program brings together all key players in the global value chain, from real estate developers, to automation solution manufacturers, to energy providers and more. Our industry vision relies on four main pillars. Learn More.
50 Partners Impact is a French startup accelerator for the most ambitious positive impact businesses. We work with Impact startups to scale environmental and social centred solutions. 50 Partners Impact accelerate businesses that bring a direct response to one or several Sustainable Development Goals (SDGs as defined by the UN). Learn More.
Download our guide to find the right accelerator for your company in Paris Region.
Construction & Smart Building Events in Paris Region
Bim World, October, Paris - BIM World is the world's leading event for digital solutions and services in the construction, real estate and urban planning fields. Learn More.
Batimat, November, Paris - Batimat is the trade show for the construction sector and the perfect opportunity to discover a record number of world-exclusive innovations, take part in inspiring conference sessions and attend workshops. Learn More.
Viva Technology, June, Paris - Viva Technology, or VivaTech, is an annual technology conference, centered around innovation. Learn More.
In the News
MeteoViva: the German Tech Leader Revolutionizing the Smart Building Sector in Paris Region
MeteoViva is a leading German tech company introducing innovative technologies into the sphere of building management software and achieving considerable growth. Seeing Paris as an international focal point that welcomes technological innovation, MeteoViva set out to create their own local team of talented engineers with cross-cultural knowledge. They told us about their rapid growth, shared some of their long-term perspectives and insights on how to successfully expand one's business in Paris Region.
Read more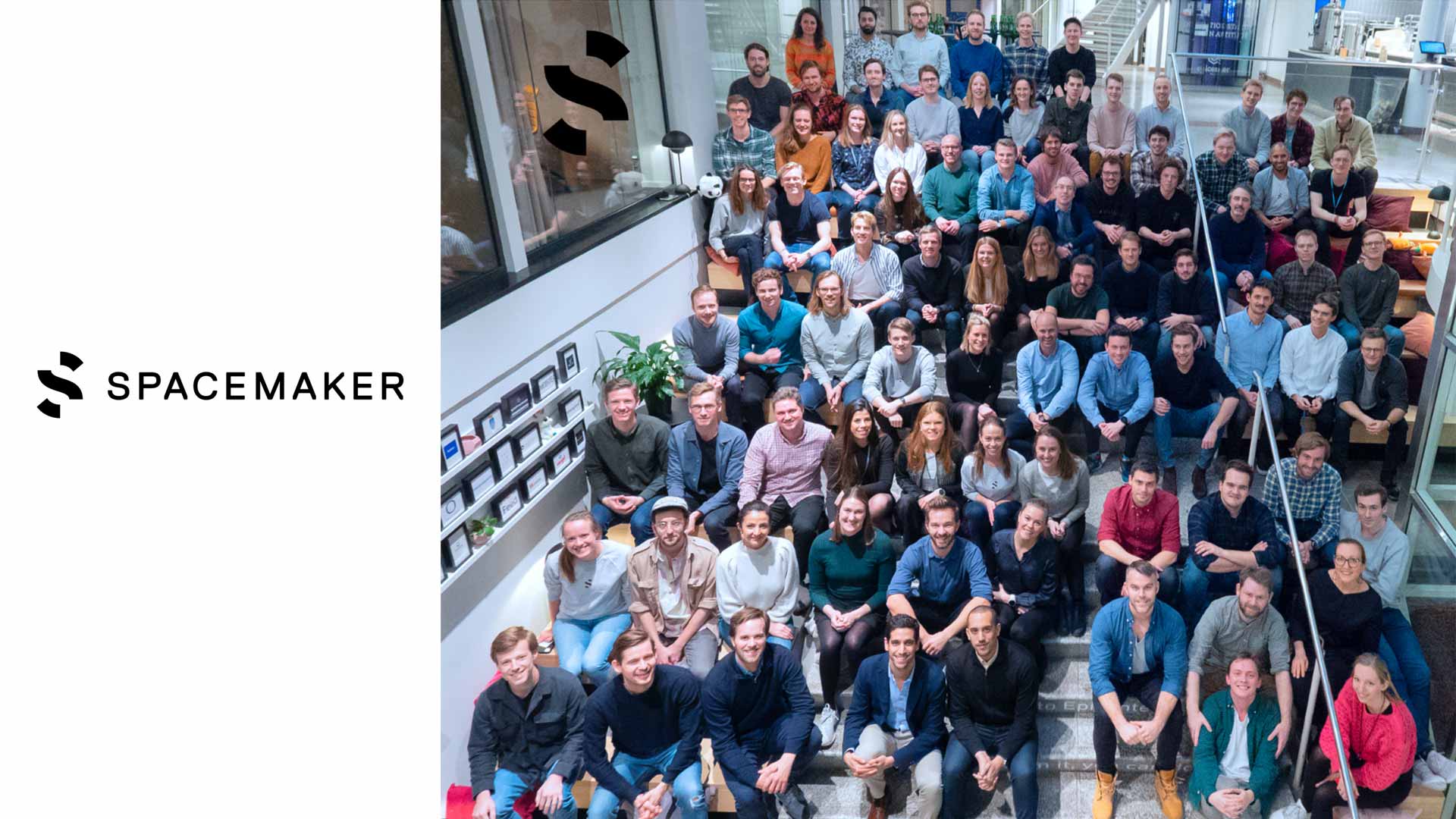 Empowering Sustainable Living in the Paris Region
Spacemaker is a cloud-based AI software empowering architects, real-estate developers, and urban planners. Through data-driven processes, their technology makes it possible to collaborate, analyze, design, and optimize real estate sites in minutes or days instead of weeks or months. With the objective of becoming the world's number one player in the prospecting and planning of real estate and commercial developments, Spacemaker chose Paris Region as the base for its French operations. The main reasons for it being its attractive talent pool, customer networks, and start-up ecosystem. We spoke with Jean-Baptiste Watine, Director of Business Development (France) and Maria Dantz, Head of Communications and Marketing, to find out more about the company.
Read more