Grand Paris Sud Sénart - A New Expanding Territory
 
Grand Paris Sud Sénart stands South of Paris Region, with a direct connection to Central Paris, and major aiports as Paris CDG and Paris Orly, thanks to an extensive highway network, reaching the local 60 industrial parks chosen by major headquarters (Safran Aircraft Engines, Accor, Arianespace…), international companies (UPS, Coca-Cola, Illumina…) and a dense SME's network.
The county is mostly known for Biotechnology and Genomics, with Genopole, 1st European Biocluster and its 1,500 researchers. But there are more business opportunities to find out, such as Paris\Villaroche, major Paris Region aeronautic and technologic cluster, hosting several technological companies: JPB Système, Safran Aircraft Engines, Zodiac. Furthermore, digitalization and robotics merge particularly well, with major groups co-operating: Fanuc Robotics, SCC, X-Fab and Melexis, and C19, the video game and digital interactions cluster.
Grand Paris Sud Sénart is also 1st Paris Region hub in terms of Supply Chain Innovation and Ecommerce, with major supply chain websites of Zalando, Sarenza, Cdiscount, UPS and Leroy Merlin. Last, but nor least, lets mention the Sénart Ecopole, 1st Paris Region business park dedicated to cleantech, with more than 100 corporates.
Eco-friendly living is particularly true in Grand Paris Sud Sénart, with 504 km of cycle paths and walking trails, along the 31km of Seine riverbanks and the Rougeau, Sénart and Breviande forests that cover 52% of the county. Friendly 630 sports clubs will welcome you, and depending on your standard of living, you might be interested discovering the 7 golf courses, nearby 31 historic sites and 2 national theatres to enjoy art at its best.
Business & Innovation
31,000 companies
145,000 jobs
Genopole, 1st European Biocluster
20,000 students
2 Universities
4 Grandes Ecoles
Business creation and set-up
212 Ha of available land
60 Business Parks
141 Coworking Spaces
Quality of Life
5 Theatres, including 2 National Stages
7 Concert Halls
11 Music conservatoires
7 golf courses
1 Baseball Field
5 Shopping Centres, including Westfield Carré Sénart: 18 Mi visitors and Evry 2: 15 Mi visitors
354,000 inhabitants
Flat: 2,700 to 3,500€/sqm
House: €260,000 to 380,000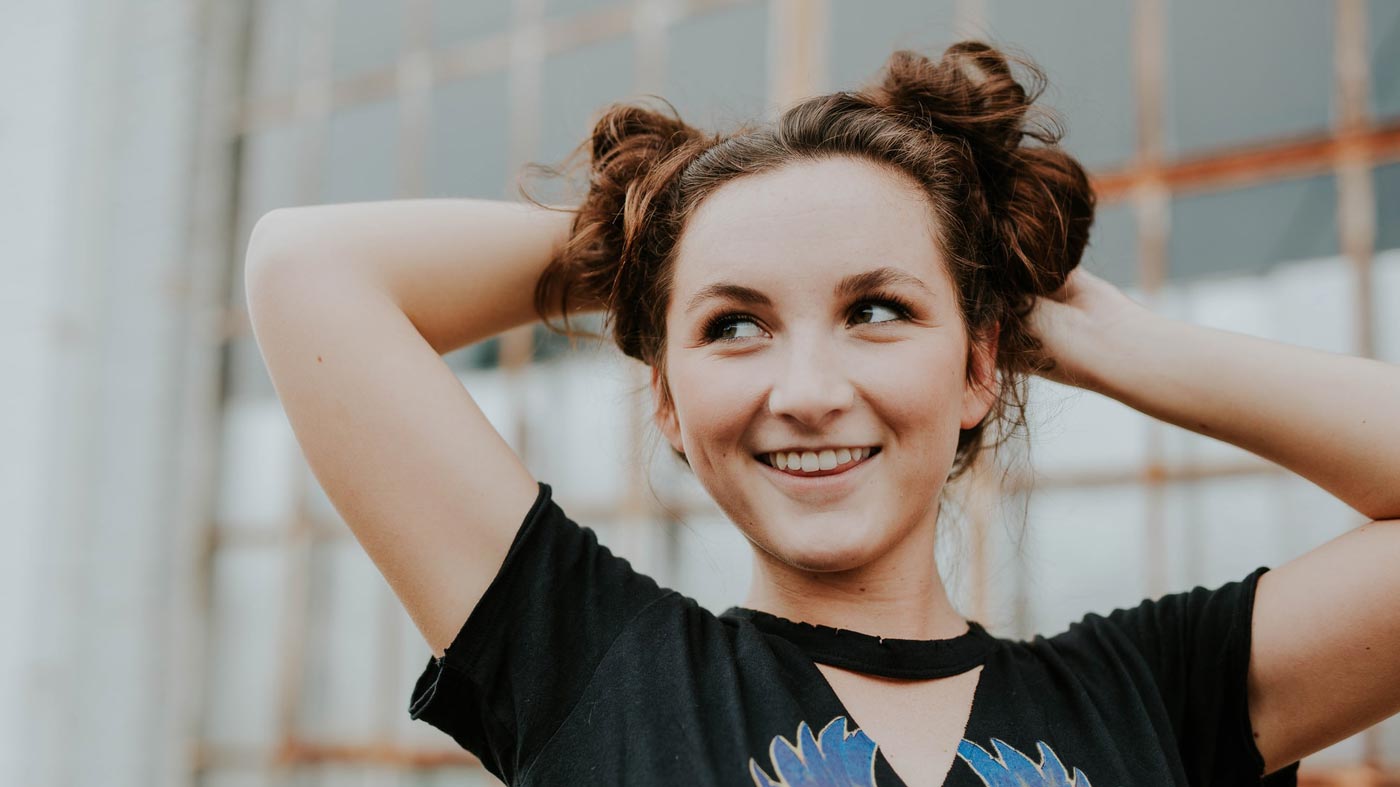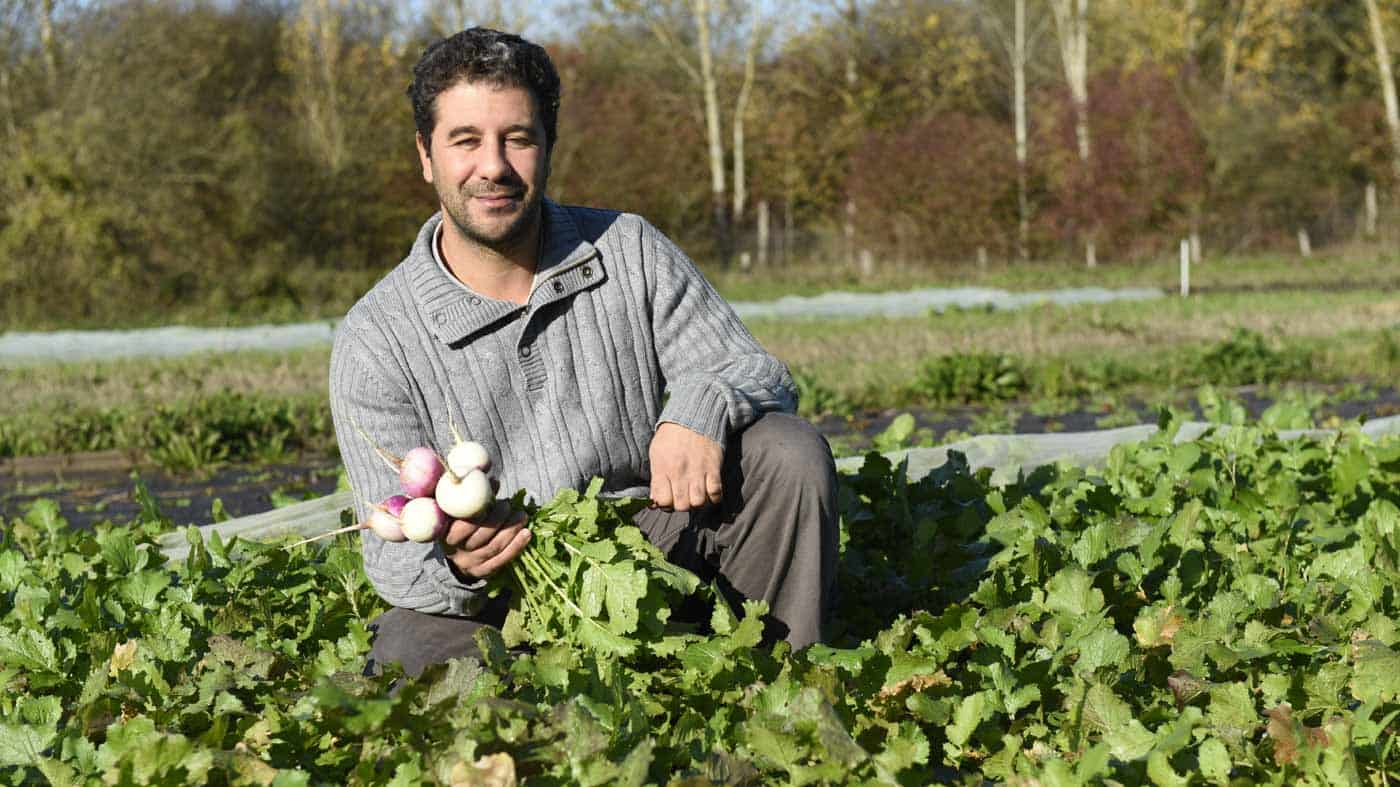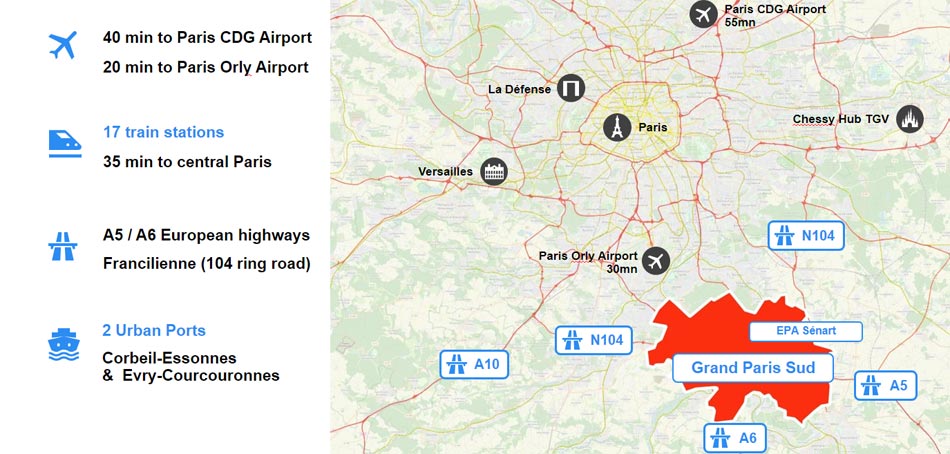 Are you Interested in finding out more about the advantages of Paris Region? Check out our guides and industry pages below: