Ecocem: Contributing to Paris Region's Sustainable Cityscape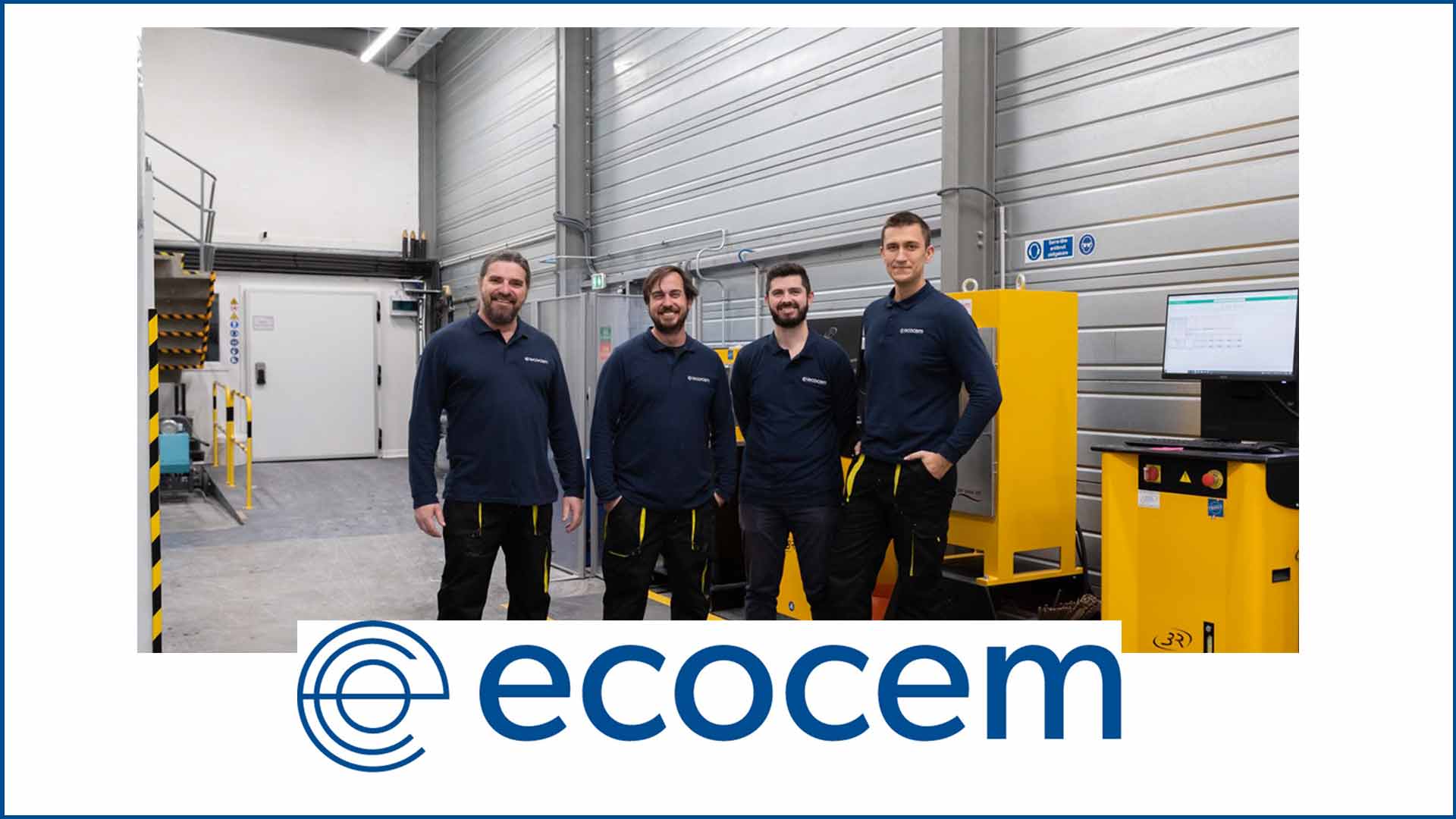 Ever since its establishment in 2007, as part of a joint venture with ArcelorMittal, Ecocem has been committed to tackling carbon emissions in the construction industry. By offering innovative low-carbon and high-performance hydraulic concrete, this Irish company implements an efficient circular economy model not only in France but also all over Europe. We interviewed Artur Kiiashko, R&D Laboratory Manager "Innovation Centre of Excellence" at Ecocem Materials LTD, who told us how the company is achieving its sustainability goals and how the Region played a major role in its growth. Kiiashko also gave us some insights into the company's evolvement in past and ongoing construction projects in Paris Region.

 
Please tell us a few words about Ecocem and your role in the company.
Ecocem is currently Europe's leading provider of low carbon solutions for the cement and construction industries. It provides large-scale, low-carbon cement in Europe, reducing its CO2 footprint by eight times.
For the past 9 years, the company has been reinvesting 2% of its turnover in research and development. Nearly 15% of Ecocem's employees are part of its innovation team. Our "Center of Excellence" opened in Champlan in 2021, which I oversee, is accelerating the development of new innovative technologies and products that will contribute to a rapid decarbonization of the cement industry.
 
What were the main assets in Paris Region that brought you to expand your business here?
Paris emerged as the center of our European operations. We are present in Ireland, the United Kingdom, the Netherlands, and France (in the north at Dunkirk and in the south at Fos-sur-Mer).
We then sought to locate south of Paris, as close as possible to the major players in the construction industry and therefore, to our ecosystem. We also wanted to keep our geographical proximity to the university research center of Ecole Normale Superieure Paris-Saclay, with which we have a joint laboratory.

What are Ecocem's main sustainable objectives?
Decarbonization is essential for the planet and future generations, and it can be achieved through innovation and technology. As the cement and construction industries are developing and deploying a range of emission-reduction technologies, Ecocem adds an extra dimension to these efforts.
Together we can meet the challenge of decarbonizing one of the most difficult sectors, but the technology needs to be adopted urgently, widely, efficiently, and globally.

How did you manage to design a quality product essential to the construction industry that has a positive impact on the environment?
For more than 20 years, Ecocem has been at the origin of the development of a cement that emits only about 200 kg of CO2 per ton (all countries combined), as opposed to more than 600 kg for traditional cement.
In addition, this technology recycles an unavoidable co-product of the steel making process, called "granulated blast furnace slag", thus contributing to a circular economy. Ecocem has always been a forerunner and its technology portfolio remain at the forefront of the industry.

Please share with us some insights on some of your major projects in Paris Region, such as the construction of the Hekla Tower at the Defense and the Grand Paris Express project.
Our products are used in all areas of construction in France and Europe. In Paris Region, you can find them for example in the concrete of the Hekla Tower and on the construction sites of the Grand-Paris Express.
By using our products as substitutes for traditional cement, the carbon footprint of the entire structure was reduced by almost 30%. This enabled us to obtain international environmental labels such as BREAM and LEED.
Thanks to their technical specifications, our products have played a major role in reducing the carbon footprint of the new railway infrastructure for the Grand Paris Express. For example, tunnel segments of future line 18 were made with our latest innovations, allowing a reduction of their carbon footprint of nearly 70%!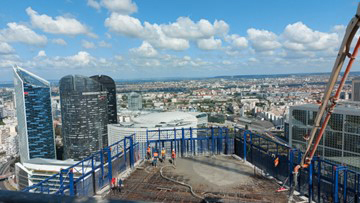 How has Paris Region's business and talent ecosystem helped Ecocem grow?
Our innovation center in France's largest research cluster located in Paris Region, is dedicated to testing, evaluating, and improving all technologies.
Ecocem is involved in numerous scientific collaborations including the University of Paris Saclay. We then carry out industrial-scale trials, thanks to the support of trusted industrial partners nearby.

Paris Region is home to some of the best engineering and scientific schools in Europe, please tell us how you have benefited from its vibrant talent pool.
Ecocem is constantly optimizing the environmental, technical, and economic performance of its technology and products.
It is involved in numerous scientific collaborations with universities around the world, including ENS SACLAY. The collaboration with the latter has resulted in the creation of the Ecole Normale Supérieure Paris Saclay-CNRS-Ecocem Materials LabCom, named "Matériaux Cimentaires Eco-Efficaces" (MC2E) directed by Mohend Chaouche (Research Director at CNRS) and Roberta Alfani (Innovation Director at Ecocem).

And finally, how would you describe Paris Region in 3 words?
Central - Excellence - Ecosystem
Choose Paris Experts
Sevinç Ar
Smart City & Cleantech
Expert