Combining Excellency and Innovation in Cosmetics - OMEY Group's Rise in Paris Region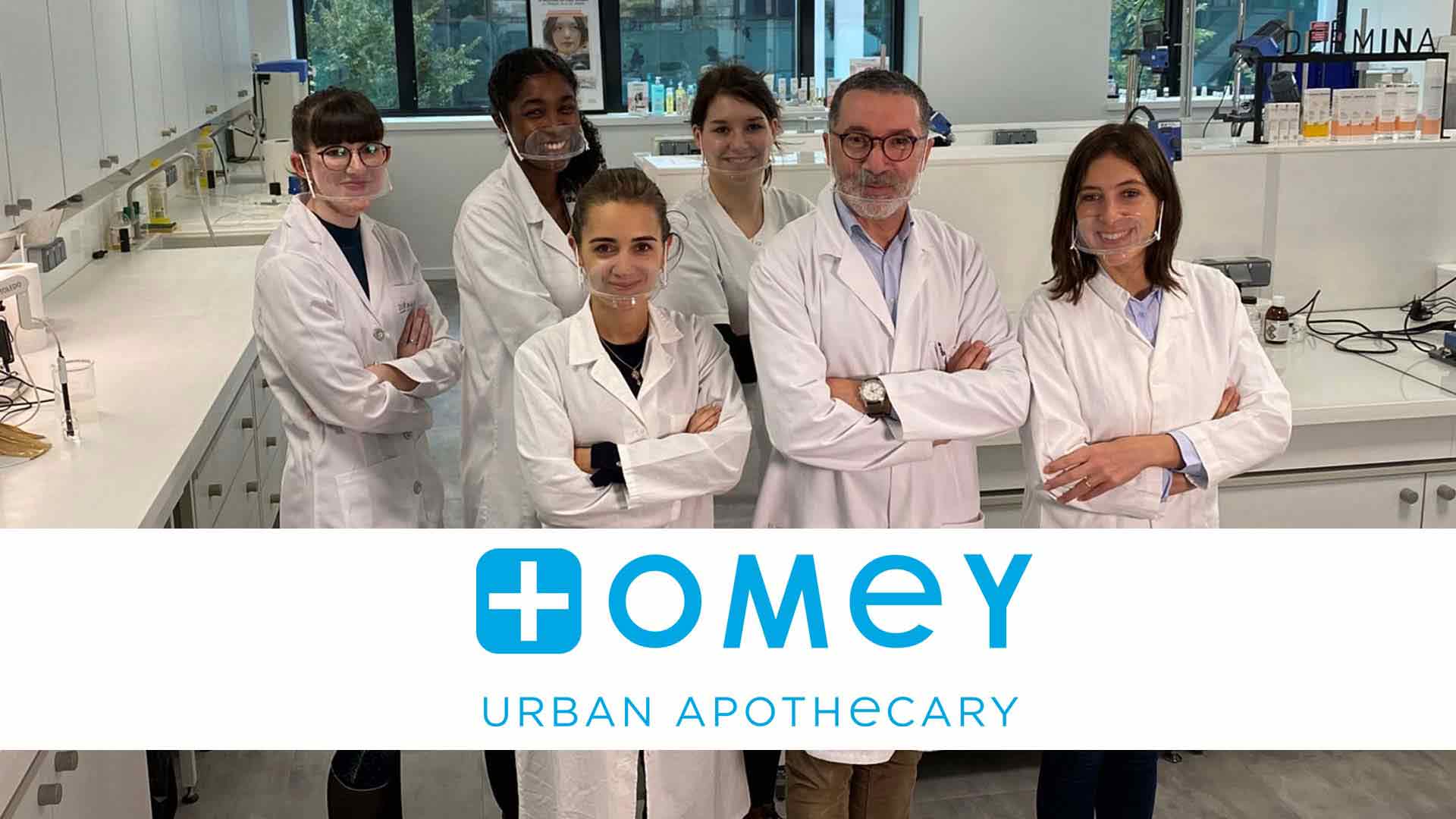 Paris Region's experienced marketing experts, excellent formulators and business-friendly environment were key assets that attracted OMEY Group to expand to Paris Region. The Shanghai-based cosmetics company established their base in Paris Region 10 years ago and created their unique, multicultural local team. In this exclusive interview, OMEY's general manager, Jean-Pierre Favard, tells us how OMEY Group combined French prestige with Chinese ambition to scale their business and thrive in the region.

Please tell us a few words about OMEY group & its longstanding presence in Paris Region.
In 2021 OMEY Group will celebrate its 20th Anniversary as a leading Distribution Venture in China, specialized in Beauty & Health Brands Distribution in both offline and online Channels.
The adventure started in Shanghai in 2001 with the opening of the first OMEY Urban Apothecary, who then became the main physical channel of distribution for Key "Made in France" Brands sold in pharmacies and parapharmacies on their national market (Uriage, Nuxe, Mustela…)
In 2011, OMEY Group opened its subsidiary in Paris Region to intensify its own Cosmetic Brands development, opening a Research and Development cosmetic laboratory.
10 years after opening its French subsidiary, OMEY Group has revolutionized its historical physical distribution business model into an online to offline "New Retail" Business Model with a presence of its brands on the principal digital plat-forms in China – Alibaba, Tmall, TikTok, JD… – as well as in its 20 OMEY Flagship stores present in the biggest cities of the country but also one in Paris.

What accounted for OMEY group's decision to expand to Paris Region?
France is well-known to be a leader in Cosmetic development, combining excellency and innovation.
10 years ago OMEY Group came to Paris Region to build a team, today composed of about 50 people in 3 business units organized in 1) R&D and Marketing Development, 2) Commercial Development in Pharmacies and 3) France Retail and cross-border activities with China; with the ambition to become an international cosmetic group reinforcing its presence in Europe and with export.
Paris region offers a great variety of talents:
excellent and highly efficient formulators, thanks to the many specialized curriculums in cosmetic development that you can find at Universities and Engineering schools
experienced experts in marketing, capable of creating very innovative concepts who often live in the vibrant and cultural Paris Region
Also, we wanted to open an OMEY flaghisp store in the most beautiful city in the world and we did it in 2016 by opening our store in Paris Carrousel du Louvre Museum Shopping Mall.

You set foot in Paris Region 10 years ago. What is your take on the R&D ecosystem in the region?
Paris and its Region has the greatest amount of companies working in the fields of product development, efficiency testing, OEM/ODM production, as well as the main commercial offices for raw material and packaging sourcing. Also, many associations, such as the SFC, the French Cosmetic Society are based in Paris Region, maintaining the cosmetic industry at the edge of innovation and expertise.

Please tell us a few words about how the French expertise meets the expectations and needs of the Chinese consumer market.
French people are well-known to be "different" from the others ;-), trying as much as possible to be unique in what they do or develop. It is even more true in cosmetics, with a lot of new astonishing brands and patented concepts coming from France every year, thanks to its long-term expertise and leadership in cosmetics, but also thanks to our cosmetic regulation exigence in terms of products safety and consumer's protection.
Chinese consumers are extremely exigent and savvy when it comes to adopt a new cosmetic brand. Their demands in terms of textures, efficiency and tolerance are one of the highest in the world. They switch a lot between brands, always searching for the next best cosmetic proposal.
At OMEY Group we have a multicultural team combining French and Chinese experts who work very hard to combine both sides of the medal by creating new offers in terms of products and brands and very regularly.

What are OMEY Group's long-term perspectives in Paris Region?
In the last 10 years, OMEY Group has invested in Paris Region more than 50M€, creating more than a 100 jobs and building strong partnerships with key French industrial companies in charge of the production of our brands. In the coming 3 to 5 years, we hope reinforcing our team on 3 directions: brand building (R&D and Marketing), commercial development in pharmacies and "New-Retail". In 2020, our 3 business units reached a total revenue of 15M€. We hope to grow our team to 50 more people and target a turnover of 100M euros in the coming 5 years.

Could you share a few words about Choose Paris Region's support in your expansion?
Choose Paris Region is of great support in helping OMEY group to enter in contact with economic and political decision makers working to promote the attractivity of the country and the region as well as reveling that foreign investment success stories truly happen in France. This allows us to reinforce the visibility of our group and our brands in our main markets such as China.

Would you recommend Paris Region to a foreign investor? What are the region's core assets according to you?
I would recommend any foreign investors to come to Paris Region to establish a cosmetic R&D Laboratory and build a Made in France brand with the numerous amounts of talents, the French " Art de Vivre" quality of life and the business friendly environment.

Please describe what doing business in Paris Region is like in 3 words
Exigent, Exciting, Exceptional!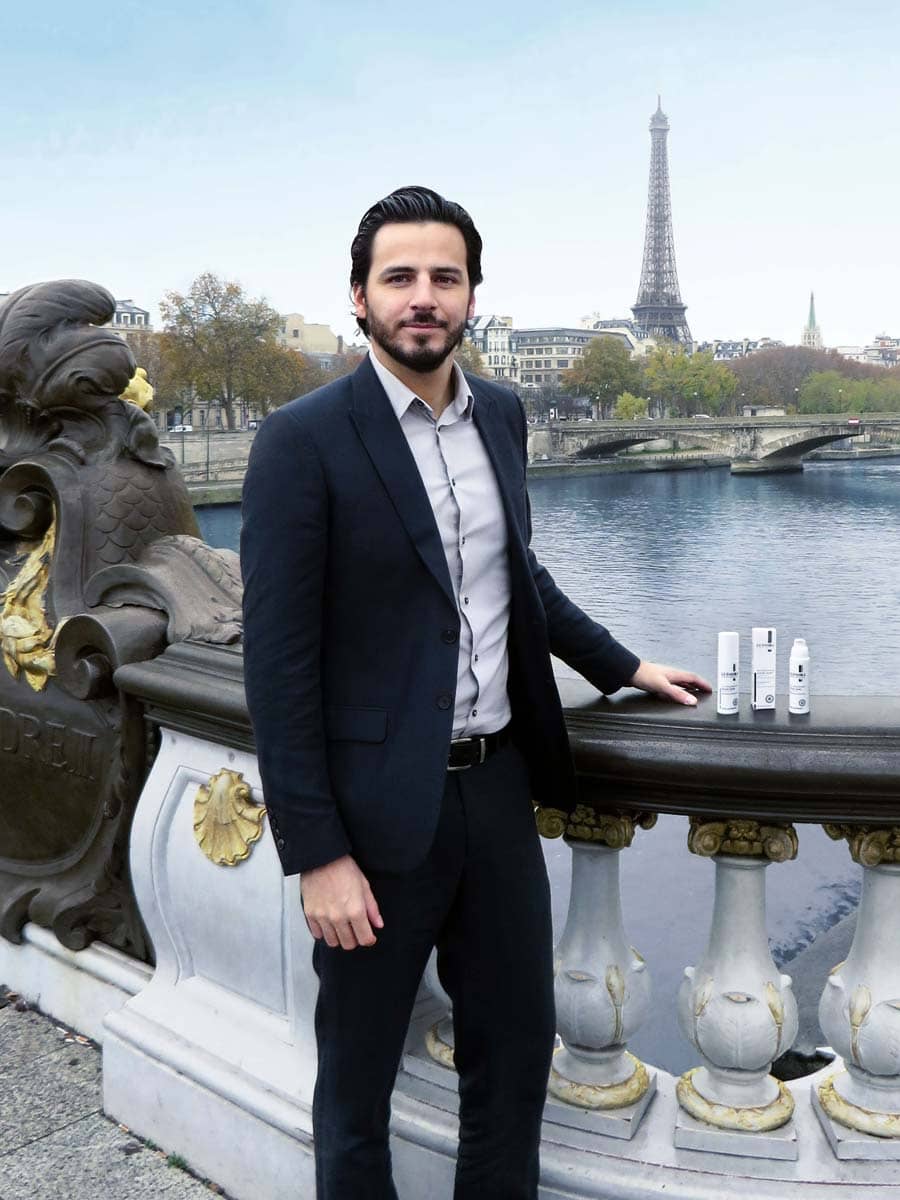 Jean-Pierre Favard, OMEY's General Manager
Choose Paris Experts
Xing You
China & Asia
Expert