Industry & Innovation Hub in Paris Region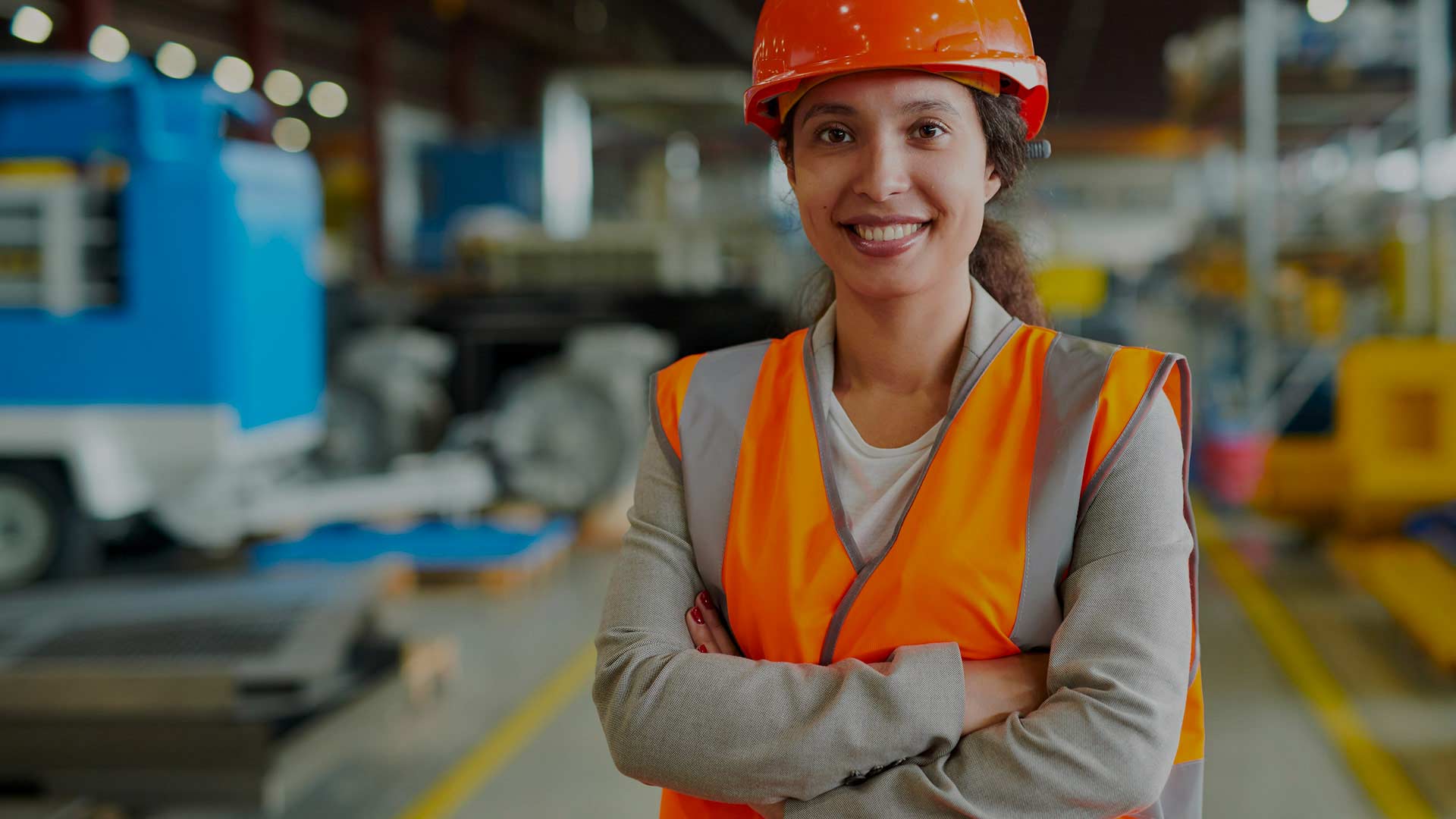 For many years, Paris Region has been home to cutting-edge industries and forward-looking fields of expertise. This article provides an overview of the traditional industrial ecosystem in Paris Region, the diversity and wealth of its talent pool, and its ability to support the industrial sector and supply chain optimization.   

Join a Traditionally Industrial Region with Numerous Areas of Expertise
France's industrial fabric is solid and long-standing, and Paris Region is a perfect reflection of this, as it is home to leading-edge industries and fields of expertise. Indeed, companies in all sectors of activity will find a cluster of major players in their field. In addition, Paris Region's diversified economy is driven by leading clusters and high-tech research centers. This unique landscape generates interesting opportunities for cross-sector collaboration. For example, combining IT and healthcare, or automotive and environmental technologies.  
In this respect, Paris Region industrial landscape is rich in opportunities for companies: according to national statistics, there are currently more than 17 000 industrial sites and more than 420 000 jobs in the sector. With industries increasingly looking to the future, we have selected high-potential sectors that have experienced strong growth in recent years.  
 
Pharmaceuticals-Biotech
Paris Region is recognized worldwide for the quality of its health and life sciences research.
Indeed, the region has a high concentration of world-renowned academic research institutions in all scientific fields, including health research, with 3 of the world's 10 most innovative research institutions housed in Paris Region.
The region currently has 219 pharmaceutical sites, including the plants of the giant Sanofi, and more than 16,000 jobs.

Aeronautics
As France's leading aerospace region, Paris Region offers many business opportunities for aerospace and defense companies looking to expand. The region is a world leader in areas such as engines, onboard systems, avionics, drones and business jets.
The aerospace industry accounts for 100,000 jobs in Paris Region. The Region is also home to Safran units, which employ 11,000 people at four sites: Paris-Villaroche (Seine-et-Marne), Evry-Corbeil (Essonne), Gennevilliers (Hauts-de-Seine) and Saint-Quentin-en-Yvelines (Yvelines). Also, the leap program, led by Safran and GE Engines, is one of the biggest industrial challenges in aviation history. It could eventually capture 75% of the market for single-aisle aircraft with more than 100 seats.
Regarding startups, the Starburst aeronautical incubator, located in the 15th arrondissement of Paris, has the mission of helping aeronautical innovations to develop.

Sustainability
Paris Region is deeply committed to promoting sustainability. The Region's actions are centered around three main themes: advancing sustainability through business, environmentally responsible urban planning, and promoting projects which have a positive social impact. Home to 18% of France's population on only 2% of the national territory, Paris Region's aim is to offer its citizens a breathable and greener environment through sustainable and carbon-free urban planning. Sustainable development is at the heart of all regional policies.
As such, Paris Region hosts industrial sites in wastewater treatment, waste management and depollution, as well as circular economy activities, which represents more than 800 sites and 23 000 jobs.

Agritech & Foodtech
As a pillar of France's society and economy, the food industry positively contributes to France's trade balance. The food industry alone employs 10% of the Region's total workforce. The Region's foodtech scene is also gathering a strong interest from investors as 80% of national foodtech investments are made in Paris Region.
Paris Region is home to no less than 5,000 industrial sites and the agritech, foodtech, food and beverage sector accounts for approximately 53,000 jobs. Giants such as Coca Cola and La Maison du Chocolat, have chosen the Region for the establishment of their factories.
Paris Region factories are also looking to the future by using the proteins of the future: algae, insects, legumes, or fermentation.

A Region Moving Towards Industry 4.0 Thanks To a Rich Talent Pool
Paris Region is Europe's largest and most diverse talent pools, with approximately 717 000 students, which makes it the largest concentration of students in higher education in the EU.
In theory, a company's ability to produce high value-added products depends heavily on production technology and the availability of many skilled workers. Aware of this challenge, Paris Region helps generate innovation and develop business technology by offering high-level education in key scientific fields. Accordingly, the Region has more than 165,500 R&D staff including 120,000 researchers. This number is set to increase with the current 45,000 students in the Region's 36 engineering schools. In terms of R&D spending, it is equivalent to that of Silicon Valley, providing employment for 165,000 people, including 119,700 researchers, and is home to over 8,000 startups. As a result, Paris Region has become one of the most innovative technology regions in Europe and has been recognized for its economic potential.
The city of Paris also has 10 of the world's top 500 universities in Computer Science and Engineering. For instance, Paris Saclay University is consistently ranked as the world's top institution for Mathematics and as one of the world's best universities for Natural Sciences, Engineering, Life Sciences, Medical Sciences, and Social Sciences.
At the same time, aware of the growing interest in innovation, Paris Region is creating an ecosystem favorable to this revolution. It has made the transition to "intelligent manufacturing" and has integrated new technologies into all sectors of its economy. With its leading position in enabling technologies (nanotechnology, telecommunications, 3D modeling), Paris Region is particularly attractive to companies in many vertical sectors.  In fact, Thus, the number of patents filed allows it to position itself as the leading technological region of the future.

A Supportive Region for Your Industry

An Easy Access to EU Market
Paris Region's economic environment thrives on the fluidity of the flow of people, capital, goods, services and data. Companies can reach a European market of more than 500 million consumers, while also having access to African and Asian markets. Similarly, companies that choose to locate here can grow quickly thanks to world-class infrastructure and access to European capitals. In terms of transportation, the high-speed rail network offers fast connections to all major European cities. The Region is also connected to three major international airports.

Optimize Your Supply Chain with Top-tier Transportation Infrastructure

HAROPA:
Facilitating transportation and mobility while preserving sustainability for industry has gained prominence on the region's policy agendas. As such, the main multimodal supply chain system has been created to facilitate the transportation of goods.
One of these is the HAROPA port, which is a maritime gateway to Paris Region. Thanks to its multimodal approach, the port supports innovation for sustainable logistics. Today, 6 multimodal platforms, including Gennevilliers (92), Bonneuil-sur-Marne (94) and Limay-Porcheville (78), and 60 urban ports enable more than 20 million tons of goods to be handled each year, thus avoiding the circulation of more than one million trucks on the roads.
In addition, with 25 million tons transported by river in 2019 (+13% compared to 2018), the Paris territorial management is now the leading river port in France and the second in Europe.

The Grand Paris Express project:
The Grand Paris Express (GPE) is a public transport network project consisting of four automatic metro lines around Paris and the extension of two existing lines. With a total length of 200 kilometers, this urban project is currently the largest in Europe and is set to accelerate the urban renovation process and the renewal of all major industrial areas around Paris. Currently, this project is progressing at a fast pace with a significant amount of work in progress to complete this project.

Financial aid available to industrial companies
Paris Region also provides significant financial support to industrial companies. As such, Choose Paris Region can assist investors by providing essential advice.

Find the Right Site for Your Business Needs  
Recent developments and the many projects underway in the industrial sector in Paris Region reflect the public authorities' desire to promote this sector by supporting the shift towards innovation and sustainable development.
To help you find the ideal industrial site in Paris Region for your business and take your company to the next level, our Ready-to-use Industrial Sites guide provides an overview of the main sites available to help you start your business in Europe's leading economic region. You can download it here.
Choose Paris Experts
Stéphane Rivière
Industrial Projects
Expert