Choose Paris Region's Talents - The Story of Dominique Farrar
Paris Region is a magnet for international talents, drawn by its rich culture, professional opportunities, and quality of life. With a thriving startup ecosystem, prestigious universities, and a commitment to work-life balance, the Region offers a fulfilling and well-rounded lifestyle. Many who come to Paris find themselves captivated by its charm and choose to stay indefinitely, becoming part of the vibrant international community that calls the city home.
In today's success stories, we have the pleasure of speaking with Dominique, an expat who embarked on an exciting journey to the vibrant Paris Region. Since her arrival in June 2018, she has immersed herself in the Region's lifestyle, building a fulfilling life for herself and her family. From exploring the charming neighborhoods to thriving in her professional career, she has truly embraced the opportunities that Paris Region has to offer. Let's delve into her experiences and gain insights into her remarkable journey of adaptation and discovery.
Tell us about your arrival in Paris Region
I arrived in Paris in June 2018, with my husband and our 2-year-old son, Emile. We were craving a change from our life in the Bay Area, and moved to Paris with a few suitcases, with the goal of 'giving French life a try'. We told ourselves that the worst-case scenario would be, we spend a year in France, decide we don't like it, and we move back. Of course, that didn't happen, and we now say that we're here in France "indefinitely".

Where did you choose to live and why?
Originally, we lived in the 16th arrondissement because that's where my husband grew up, so it was a comfortable launch pad. The 16th was great for families, away from the busyness of the city center and full of local commerce, beautiful parks and the Bois de Boulogne, where we've spent many weekends biking and picnicking with the kids (we have two now 😊). We now live in Boulogne-Billancourt, which we love for the proximity to nature, great local commerce, and overall community feel.

Tell us about your current job & what do you enjoy the most about working in Paris Region?
My background is in community building, and I feel fortunate that I was able to continue on this career path here in Paris. I spent three wonderful years leading community and communications at Spendesk (one of France's "top 40" startups), and recently joined Quantive as Director of Community; they're a fully remote company with a small team based in Paris. What I've loved about both of these experiences is the ability to work with such a vibrant international team. On a daily basis, I'm working with colleagues and partners across time zones and cultures, and it's made me a much more well-rounded professional. And it just makes work more interesting!

What, according to you, are the perks of living in Paris Region?
For me, there are 3. First, family life. I'm really impressed with the quality of childcare and early childhood education, from the crèche to maternelle and all the extracurricular activities for kids. All are very affordable (compared to the U.S.) and high quality. Emile (now 6 years old) recently went on a "Classe verte" field trip with his school where they spent 3 days at an old farm, doing activities in nature. During the school break, he's taking soccer and 'circus' lessons, organised through the city of Boulogne. Second, work-life harmony. After 5 years here, I can say that the French work hard (and long hours) but they also prioritize taking time to enjoy their lives outside of work. Holidays and vacations aren't reserved for a fortunate few, but something that everyone does. Pleasure feels more democratic here, and just seeing the way people slow down to enjoy small daily pleasures is contagious and has snapped me out of my American hustle culture mentality. The third big perk would be the easy accessibility to the rest of Europe. You can hop on a train in the morning, and be having lunch in Amsterdam, London, or Geneva. There's so much to explore in France alone, and you don't need a car to do it!

Your favorite spot?
Most of my favourite spots are parks & green spaces to spend a sunny day: Luxembourg Gardens, Les Serres d'Auteuil, Jardin d'Acclimatation is amazing for kids. The Bois de Boulogne is lovely on the weekend when they close the main roads to cars, and you have miles of paths to explore on bike or foot. Every Parisian needs a favourite neighbourhood bistro and mine is Le Receptor in the 16th.

What advice would you give to a newcomer to make the most of Paris Region?
Don't try to replicate your life from back home. Some things just work differently, so think of it as a fresh start. Be open and curious about the French way or life, and take French classes to help you acclimate faster. Speaking the language is so important for being able to enjoy the full French experience. You will feel like a child at first, when everything is confusing and new. But if you're patient and keep a positive learning mindset, you will eventually start feeling like a local. And it just keeps getting better from there.

What was a "good surprise" when you got here?
Finding such a big community of international folks like me, who have chosen to settle in France for the long haul. Once you meet one expat, they'll introduce you to five more, and on and on. I have made some great French friends, but also cherish my community of international friends I've made over the years. We have an instant connection because we all share a similar journey, and lots of hilarious 'lost in translation' stories.

Now that you have been living in Paris Region, what stereotype do you believe to be wrong about the French?
That the French don't work hard, or they only work 35 hours a week. That may be true in some industries, but in my experience the French are very conscientious, hard-working, and typically don't leave the office before 7pm. That might sound awful, but everything happens later here. The French also enjoy real lunch breaks (but not the 2-hour lunch-with-wine cliche). It's quite uncommon to see someone eating at their desk, some offices even ban it!
Do you want to learn more about life in Paris Region? Choose Paris Region's Settle In guide is an excellent resource for newcomers and expats to be, as it includes essential information on how to find accommodation or international schools and register for healthcare. Additionally, the guide provides tips on how to make the most of and enjoy everything the Paris Region has to offer!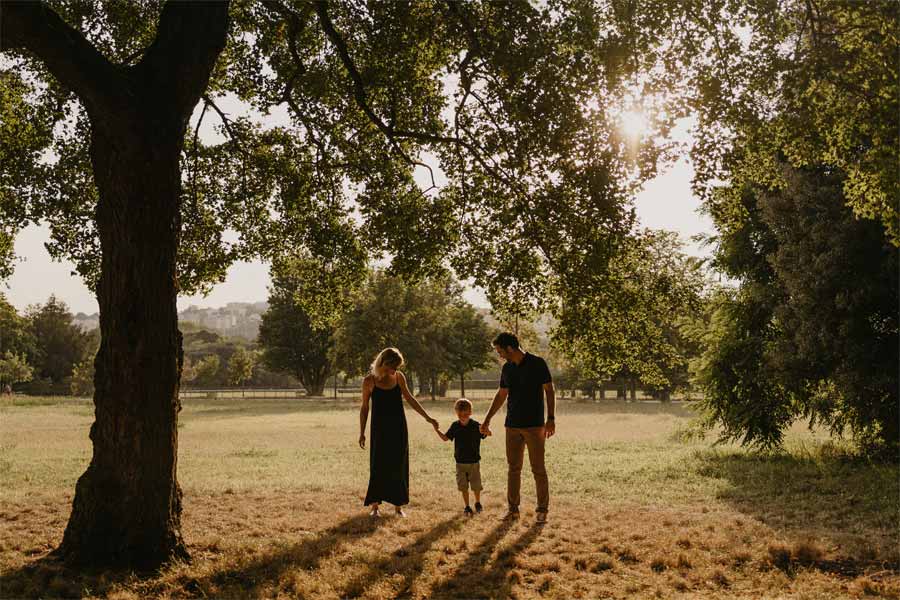 Choose Paris Experts
Olivier Allegret
Head of Client Solutions
Expert