Caocao's Expansion to Paris Region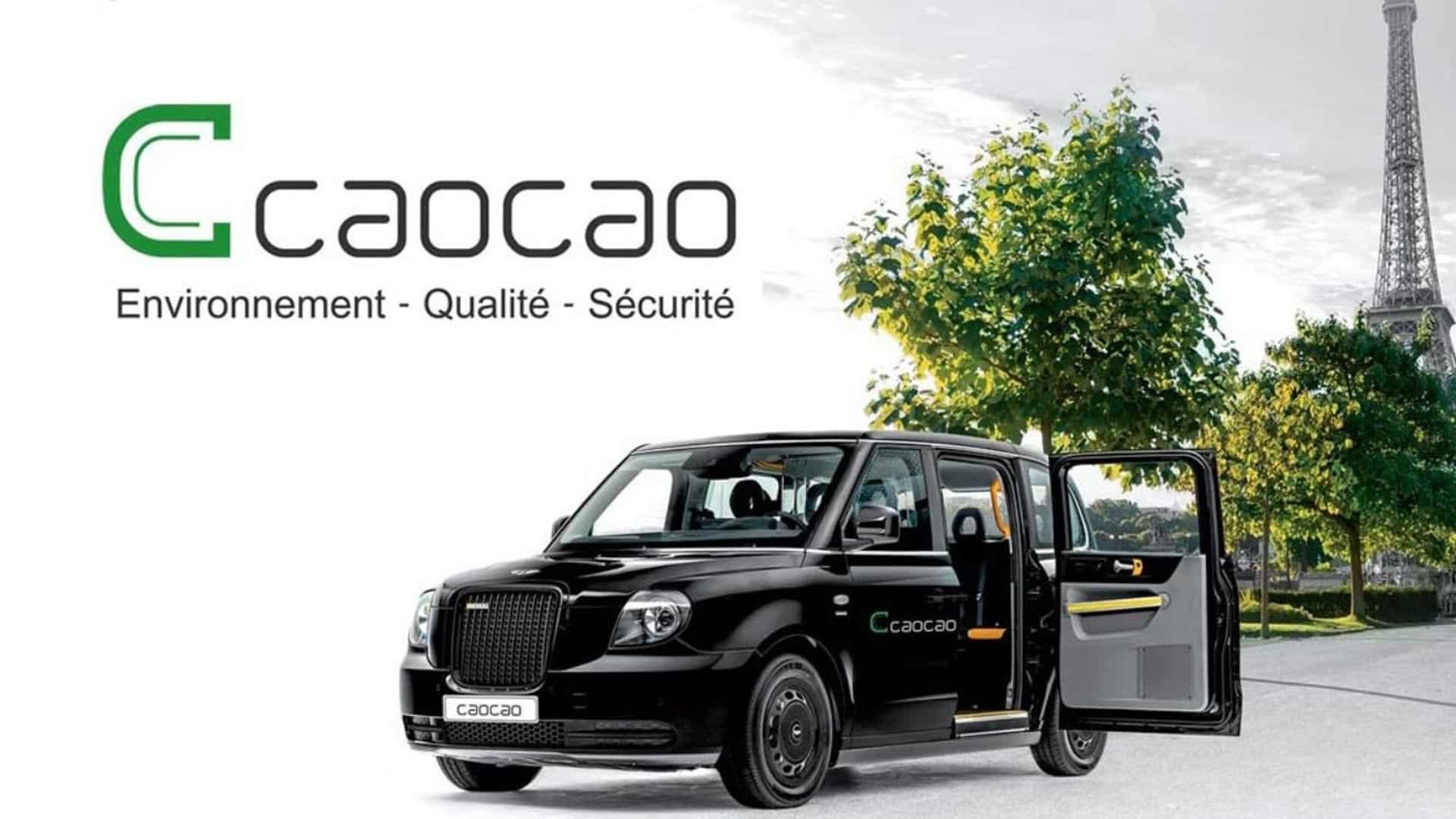 If the outbreak of COVID-19 put our travel plans and use of transportation to a halt, several mobility players adapted in no-time to the situation finding innovative solutions to meet new health and safety guidelines. Caocao is one of them. They expanded to Paris Region in 2019 to offer safe and eco-friendly mobility solutions. We had the pleasure to interview them to find out how they tailored their offer to meet the new health & safety requirements whilst delivering on a smart & sustainable transportation solution.
Please tell us a few words about Caocao
Caocao Mobility Paris is a new mobility platform. We launched our App on IOS and Android on January 2020. We offer a premium approach to chauffeur service (VTC) with a responsible full service offering top quality, safe and eco-friendly mobility for all. Our vehicle, the LEVC-TX, is highly recognizable as it is built by LEVC, the manufacturer of the London Black Cab. The vehicles run on clean energy with rechargeable electric batteries. They are all equipped with a wheelchair ramp, a built-in clear partition between the driver and passengers and integrated phone and laptop charging points.  Limousine-like doors open on to a private and safe compartment with full-size seating for up to six passengers. We build a strong partnership with the independent drivers and work with them so we can provide a high standard of service throughout their customers' journeys.
What led you to expand to Paris Region?
We selected the Paris Region because of its economic dynamism and its location. With the largest concentration of Fortune Global 500 companies as well as many innovative SMEs, it was the best choice. Furthermore, for an actor in the mobility sector like us, Paris is the perfect location to launch our mobility service especially considering all the progress made on urban intermodal services. The fact that Paris is the leading worldwide tourist destination and hosts major international events were also key factors.
How would you describe Caocao's first months on the Paris Region market?
Our start was progressive. We launched our app on 2nd January 2020. Since then and until the lockdown, we steadily increased the number of vehicles on the road and the geographical area served. During the lockdown, we focused on providing a service to customers clients who were required to travel, as our car's features and service fulfilled public health requirements. Since the end of the lockdown, we have been working on promoting our brand and every week more vehicles are put on the road to respond to the growing demand.
What are your recruitment plans? How would you qualify the workforce/talents in the Paris Region?
Since October 2019, when the company was founded, we have already recruited 20 people and we will continue to hire people. Paris has a pool of very talented people with international exposure. Paris also has some of the best business and engineering schools which is a real plus.
How has the taxi market in China evolved since the lockdown was lifted? And what differences do you see with the French market?
The business model is slightly different as we have decided to have one type of vehicle, LEVC-TX. In Paris, business is picking up every day. With the reopening of restaurants, museums, etc., it will be good for our activity. We are looking forward to the tourists coming back, events taking place, business getting back to normal but we know that it might take some time as the decisions made by the government, the region, and city officials are for the safety of Parisians. We will adapt. This is the advantage of being a startup in the launch phase.
What, according to you, is your competitive advantage in a post-COVID19 era in terms of services and vehicles compared to other providers in Paris Region?
Providing a new approach to mobility is our main goal. Our vehicles and app have been designed to match everyone's needs. One of our values is Safety, and the two others are quality and environment.  Each of them is important nowadays. We offer a safe environment to our passengers, drivers and clients. The quality of our service is also due to the drivers working with us. They are all trained and apply all the current and adequate safety measures in addition to a high-quality service.
The last two months have made us all reconsider our habits, in terms of consumption, how we do business, and how we travel. Caocao Mobility has integrated all these new practices to offer a responsible and safe mode of transport.
How is COVID-19 going to impact Caocao's long term perspectives?
Our plan has not changed. We selected Paris for our activity for the good reasons. Progressively life in Paris is getting back to a new normal and Caocao Mobility will continue to expand to help more and more people in their travel plans.
Choose Paris Experts
Romain Erny
Aerospace & Mobility
Expert