BSPK's Expansion to Paris Region
As a natural hub for startups, where innovation goes hand in hand with talents and youth and an optimistic spirit, expanding to Paris Region was an "obvious choice" for Zornitza Stefanova, founder and CEO of BSPK. Find out more about BSPK's expansion journey in this exclusive interview and read more about Paris Region's rise to fast becoming the "startup capital of Europe".
Please tell us a few words about BSPK and your solution
BSPK is a mobile and social platform empowering brands to personalize the client experience across customer segments — not just for top customers, but also, for new clients or clients who are less active in the past. In the process, brands gain visibility of the client relationship, and are able to tailor the shopping experience to a degree not possible with existing tools.
From an easy-to-use app, brands sales advisors connect with clients who are using SMS, Whatsapp or WeChat, and can share curated images or video, schedule appointments, and message with clients according to the client preferences.
What led you to decide to set-up in the Paris Region?
Paris is the global capital of leading brands and fast becoming the startup capital of Europe. Many of BSPK's customers are based here and it was important to be close to them. For me, it was an obvious choice to set our European headquarters here.
How has the COVID19 outbreak impacted the luxury / retail ecosystem in Paris Region? How is that an opportunity (or a challenge) for BSPK?
I created BSPK two years ago as I could see that global brands were not engaging personally with their clients on mobile, which is where we all now spend much of our time and interact with our friends. Many brands were still using pen and paper for client details. This needed to modernize.
Covid-19 has catapulted our market into the digital age. This is proving a big opportunity for BSPK as the pandemic highlights the urgent need for brands to connect the in-store with the out-of-store shopping experience. As stores reopen around the world, many clients remain concerned about the health risks of shopping in person. Also, there are permanent changes in shopping behaviors with an expectation that brands must be digitally savvy and properly equipped to offer a great and memorable experience in stores and digitally. During the lockdown, for example, one of our customers achieved an 85% conversion rate when brand advisors engaged personally with clients via BSPK. When clients enjoy their experience, they will buy.
I am very optimistic about the future of retail where the client relationship is personalized, curated and developed with a human touch.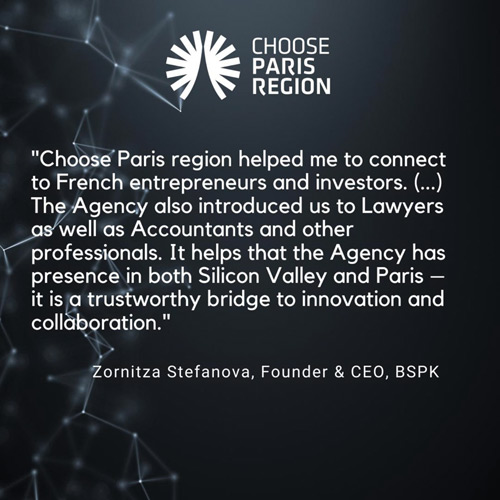 According to you, what are the keys to a company's successful international expansion?
It is very important to understand the exact needs of our customers. We are very close to them — and we work with our customers as partners. This includes managers and brand advisors on the sales floor. We see their mission as our mission. Before Covid-19 I spent two weeks in Paris every month, and I expect to return to that schedule when travel restrictions are lifted. Hiring in Paris has been an amazing experience — the available talent is impressive.
Also, it is important to think globally — because our customers think globally. From the very beginning, we built the BSPK cloud to be flexible and to connect to the existing technology used by our customers, the brands. In every global region, the requirements differ because of market conditions or cultural differences. Because BSPK is flexible, it has allowed us to tailor to the needs of our customers precisely worldwide, and to do so quickly. Connecting BSPK with a brand's internal POS system, for example, in order to give brand advisors real-time client information at their fingertips can be accomplished in six weeks.
How would you qualify the workforce/talents in the Paris Region? What are your recruitment plans?
Paris is a very welcome hub for startups. Coming from the Bay area, it's exciting for me to see such a spirit of optimism around innovation and a young generation highly motivated to succeed in the startup world. At the same time, it didn't surprise me because the French startup community in the Bay Area and in New York is already a driving force. I have many friends in US startups who are French. There were more than 300 French startups represented at CES in January for example. There are now very few barriers to doing business in France – many Parisians speak excellent English – Station F made it the primary language. In addition, there is world-class engineering expertise.
Could you share a few words about Choose Paris Region's support in your expansion?
Choose Paris Region helped me to connect to French entrepreneurs and investors. During last year's Vivatech, I had the honor to be invited to a startup mixer on the Seine (a thoroughly memorable experience!). Paris Region also introduced us to local lawyers specializing in the needs of startups as well as accountants and other professionals. And it helps, that the organization has a presence in both Silicon Valley and Paris – it is a trustworthy bridge to innovation and collaboration.
Choose Paris Experts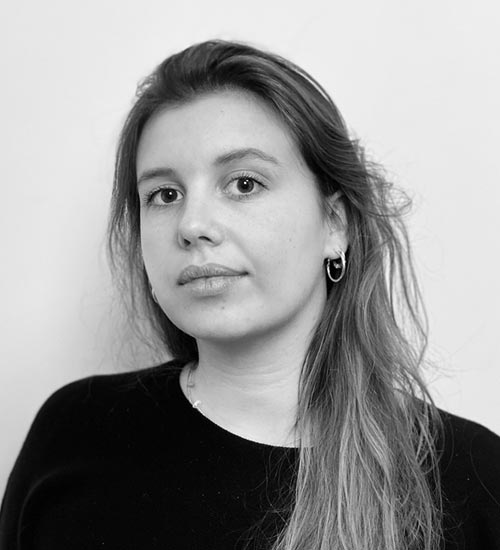 Lola Legros
Creative Industries
Expert