Achieving Excellence, Inside the British School of Paris
Paris Region is a melting pot of cultures, where diverse communities from around the world live side by side. Among them, is the British community, one of the largest communities in Paris Region with over 18,000 individuals calling Paris and its Region "home".
The British School of Paris is a premier international school which has been providing outstanding education to students from all over the world for over 70 years. The school is also known for its diversity and inclusion and helps promote respect and understanding of different cultures, backgrounds, and perspectives.
In this interview, we sat down with Nicholas Hammond, head of the British School of Paris (BSP), who gave his views on what makes the British School of Paris unique.

Please tell us a few words about the history of the British School of Paris and its presence in Paris Region?
The British School of Paris has been providing education in the Paris Region for nearly 70 years. Originally located in the shadow of the Eiffel Tower it now sits in the beautiful Valley of the Impressionists in Croissy-sur-Seine. The School is the only school in France to have accredited status from the UK government and the French government. We welcome families from all over the world. Currently, more than fifty nationalities are to be found on campus. Whilst our foundation is British, our view is global.

What makes the British School of Paris unique (in terms of curricula, quality of the tuition, etc.)?
As the only school in both Paris and France to offer a fully Anglophone curriculum, we are unique. We offer British style pedagogy and the holistic care that is a hallmark of British Education. In addition, we have a special Fee Assistance Scheme to enable access to the BSP by local families. All awards are means tested with a 90% reduction in fees being the maximum amount available.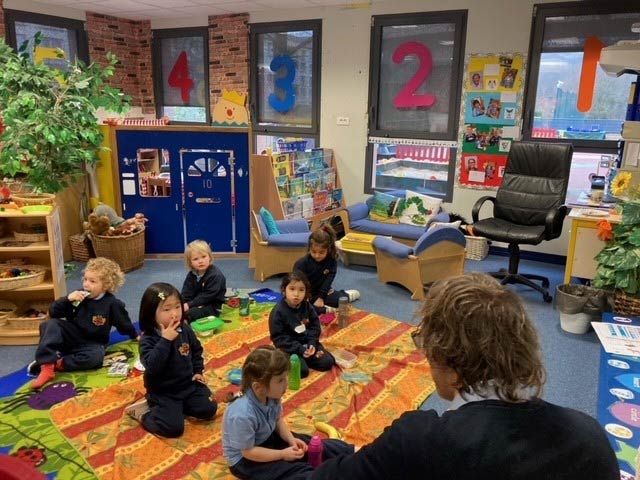 As well as developing young people who are academically successful, we also educate with a view to the development of character. We recognize that excellent results combined with good character leads to success in school and beyond. The School offers small class sizes, highly qualified teachers and excellent facilities. Every year our students leave to take places at the world's most prestigious universities both here in France and worldwide.

What are the main values of the British School of Paris?
Our values are based on our school motto: Strength in Mind and Body. Our holistic approach enables our young people to flourish. They develop a lifelong love of learning and have the resilience to meet the pressures of modern life.

Are most of the students from bilingual families? What is the admission process like?
Many students speak two languages fluently, some speak more.
We offer comprehensive admission process welcoming families on visits and online discussions. We liaise with relocators and international mobility directors regarding our offer and availability and are always happy to speak with families moving to Paris to support educational needs.

What have been the biggest accomplishments of the British School of Paris in the last year?
The School bounced back from the challenges of COVID and we were delighted with the high quality of our teaching, the sports opportunities on offer, the wide range of cultural and artistic activities on offer. Our exam results were outstanding with over 92% of graduating students achieving the grades required to join their first-choice university.

What do your students do once they graduate?
The vast majority of students move from BSP to university. We have BSP alumni in universities in the UK, France, Europe and across the globe.

How would you describe Paris Region in 3 words?
A great partner!
For more tips and information on International Schooling and Life in Paris Region, please browse through our dedicated news page. Our Settle In guidebook also has a wealth of information on Schooling, download it here.
Choose Paris Experts
Olivier Allegret
Head of Client Solutions
Expert