Settle In: A Practical Guide to Living in Paris Region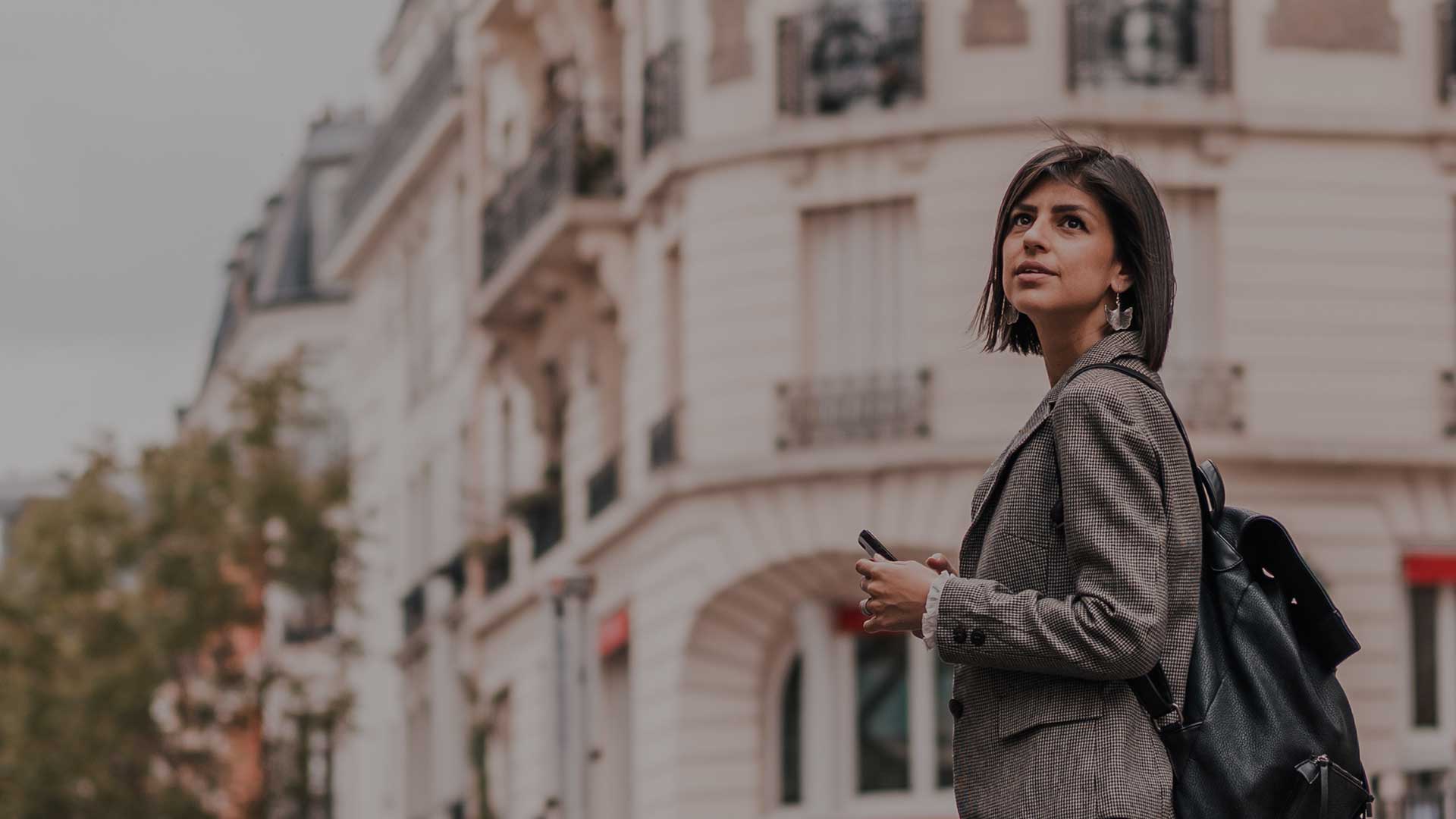 World-renowned for its ideal location in the heart of Europe and thriving business hub, Paris Region is THE destination for internationals looking to expand horizons, whether for business, studies or a new lifetime experience.
Because moving to a new country is an engaging experience with a 'to-do' list that may feel long, Choose Paris Region compiled a handy guidebook covering all the major topics related to life in Paris Region. It includes important information on how to get a visa, find accommodation and register for healthcare, as well as providing tips on how to make the most and enjoy everything Paris Region has to offer.
If you need to find an expert service provider in relocation services, don't hesitate to connect to our platform. You will be able to browse through a list of service providers who can help you make your relocation an easy ride.
Land
The first steps to complete before leaving and upon your arrival in Paris Region.
Applying for a Visa and Work Permit. Covering eligibility requirements along with the application process, this section is dedicated to the visa and work permit procedure. Special residency permits with simplified procedures such as the Talent Passport and the French Tech Visa are also covered.
Opening a Bank Account. A list of all the required documents needed along with a detailed explanation of the application process.
Driving in France. A procedure that varies according to EU national status, driving in France may require an exchange for a French license. If an exchange is required, this section covers the process along with the steps for taking a driver's license exam.
Special Expatriate Tax Regime. Individuals relocating to France may be eligible for a special tax exemption. This section covers the eligibility requirements, exemptions, and potential benefits of the Special Expatriate Tax Regime.
Checklist. A handy checklist that summarizes all the necessary steps to complete before leaving and upon your arrival.
Settle In
Welcome to the Region! We're here to help make you feel at home.
Get around. Information on Paris Region's public transport offering along with highlights of how the Region's highly developed transport network can provide major savings. Find out about various bike subsidies of up to €500 and how to get a Navigo Pass – the unlimited monthly pass that covers all geographical zones, regional trains, buses, and trams.
Find a Home. Home to diverse neighborhoods and districts, Paris Region offers a variety of lifestyle options. This section highlights unique features of selected neighborhoods and areas in the Region. A walkthrough on finding & renting accommodation, utility costs, insurance, and a breakdown of average rental prices is also provided to facilitate your search.
Take Care of Your Health. An overview of France's health-care system, the health & social benefits, applying and receiving a French social security number, finding a doctor, and important emergency numbers to take note of.
Meet Your Children's needs. A breakdown of the different types of day-care centers, also known as crèches in France with a list of other childcare options. This section also includes an extensive selection of bilingual programs and international schools with a conversion chart detailing French school grade equivalents. Information on admission policies, the enrollment process, and facilities for children with special educational needs is also covered.
Make the Most of your Stay
Take a moment to learn about everything our beautiful Region has to offer!
Connect to Fellow Expats. An enriching and multicultural environment, Paris Region hosts a variety of international communities. Stay connected or discover the many expat networks and groups active in the Region along with options for family outings & activities.
Hotspots for Leisure. Selected facts & figures on Paris Region's green spaces, farms producing fresh food, parks & gardens, sites dedicated to outdoor activities, historic monuments, and overall unrivalled quality of life.
Sports and Culture. Discover the art & culture scene with a dedicated website covering museums, monuments, gastronomy, shopping spots, and other highlights. Activities for sports & nature lovers is also included with an overview of the regional natural parks, hiking trails, golf courses, and popular sporting events.
Learning French. Get started or perfect your French with a variety of French language classes, e-learning platforms, websites & apps, and free resources available.
More than covering aspects of life in Paris Region, our guide gives advice and useful tips that will make anyone's new journey to Paris Region an easy ride. Make sure you download it here.

If you need to find an expert service provider in relocation services, don't hesitate to connect to our platform. You will be able to browse through a list of service providers who can help you relocate and settle in smoothly.
Choose Paris Experts
Olivier Allegret
Head of Client Solutions
Expert