"Reply, Rebound, Reinvent!" With Civic-Tech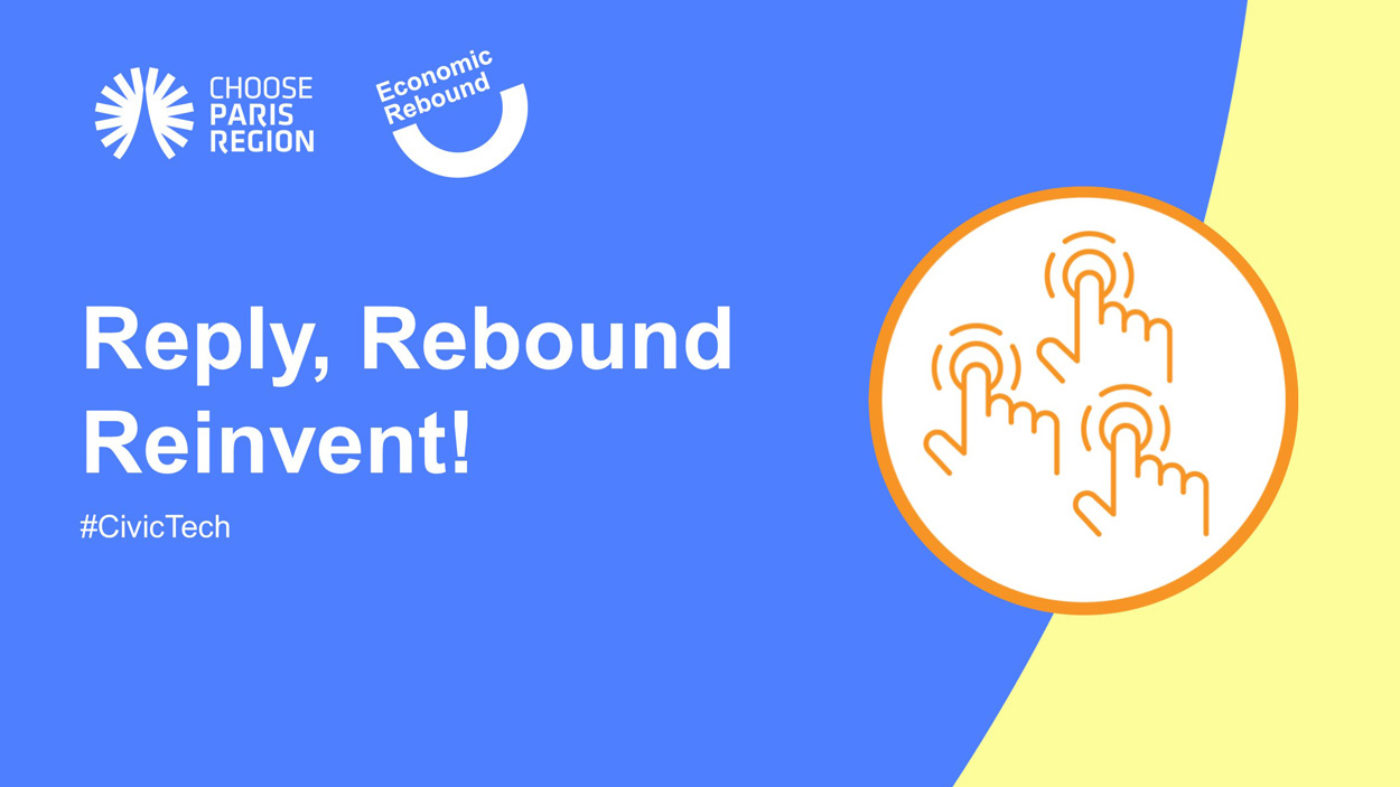 To keep an ongoing and consistent dialogue with residents on all subjects, particularly on Covid-19 related issues, many local authorities discovered the benefits of digital applications during COVID-19. Better known as Civic technology or "civic-tech", this technology seeks to enhance the relationship between the people and government with software for communications, decision-making, service delivery, and political processes. It includes information and communications technology supporting the government with software built by community-led teams of volunteers, non-profit agencies, consultants, and private companies as well as embedded tech teams working within governments.
Creating digital civic-tech hubs
What COVID-19 has accelerated is the State and local Government building of digital hubs platforms to create online resources and centralize response efforts.For instance, the Paris Region Health Agency (ARS) launched on March 21 the digital interface #Renforts-Covid which allows students, active professionals or retired people to come in reinforcement of health and medico-social infrastructures. In total, 56 250 volunteers have signed up; 36 000 staff requests have been posted; and 15 000 matches have been made so far.
MiiMOSA, a leader in participatory financing for agriculture and food, launched on March 25th with the "Collectif Solidaire", the operation "Meals for our Caregivers" The platform collected more than €125,000, i.e. more than 50,000 meals delivered.
Technological innovations are becoming an increasingly used tool and are reinventing the way municipalities and territories dialogue with their citizens.  From participatory budgeting platforms to online surveys and the collection of citizen ideas, civic tech is now part of the daily life of Town Halls. They enable public action to be more in line with citizen needs and allow local authorities to respond more effectively and efficiently to the day-to-day difficulties experienced by citizens.
The last citizen consultation addressing the future of the Champs-Elysées ended on the 4th of June. It brought about nearly 100,000 voters, spurred more than 2,000 proposals from which six major trends emerged – the most important one being to make this very famous avenue greener.
If the public market for GovTech in France is expected to reach €19-20bn in 2024, it remains largely underexploited. The French State relies on the French Group Purchasing Organization (UGAP) to relay its public policies in three areas: sustainable development, facilitation of access to the public procurement of SMEs as well as innovation. In 2018, UGAP spent 124M€ worth of innovative purchases, i.e. between 3 and 4% of its total purchase volume. Its objective is to reach 200M€ (excl. VAT) worth of innovative purchases in 2020.
Citizen Participation is part of the French Government's strategy
Approaches involving citizens have been at the heart of the French government's recent reforms. Since December 2018, a law (voted for 3 years and as an experimentation), allows innovative purchases of less than €100 000 to be done without an advertising campaign or competitive bidding.
In addition, and since June 2019, the French government has identified an area for reform entitled "Bringing governments closer to citizens and territories". To motivate public institutions, cities or associations to set up a collaborative platform, the French government has launched a dedicated call for projects to make possible the implementation of such tools in a sustainable framework. Funding of €700,000 is planned as part of the Future Investment Programme (PIA).
Choose Paris Experts
Sevinç Ar
Smart City & Cleantech
Expert