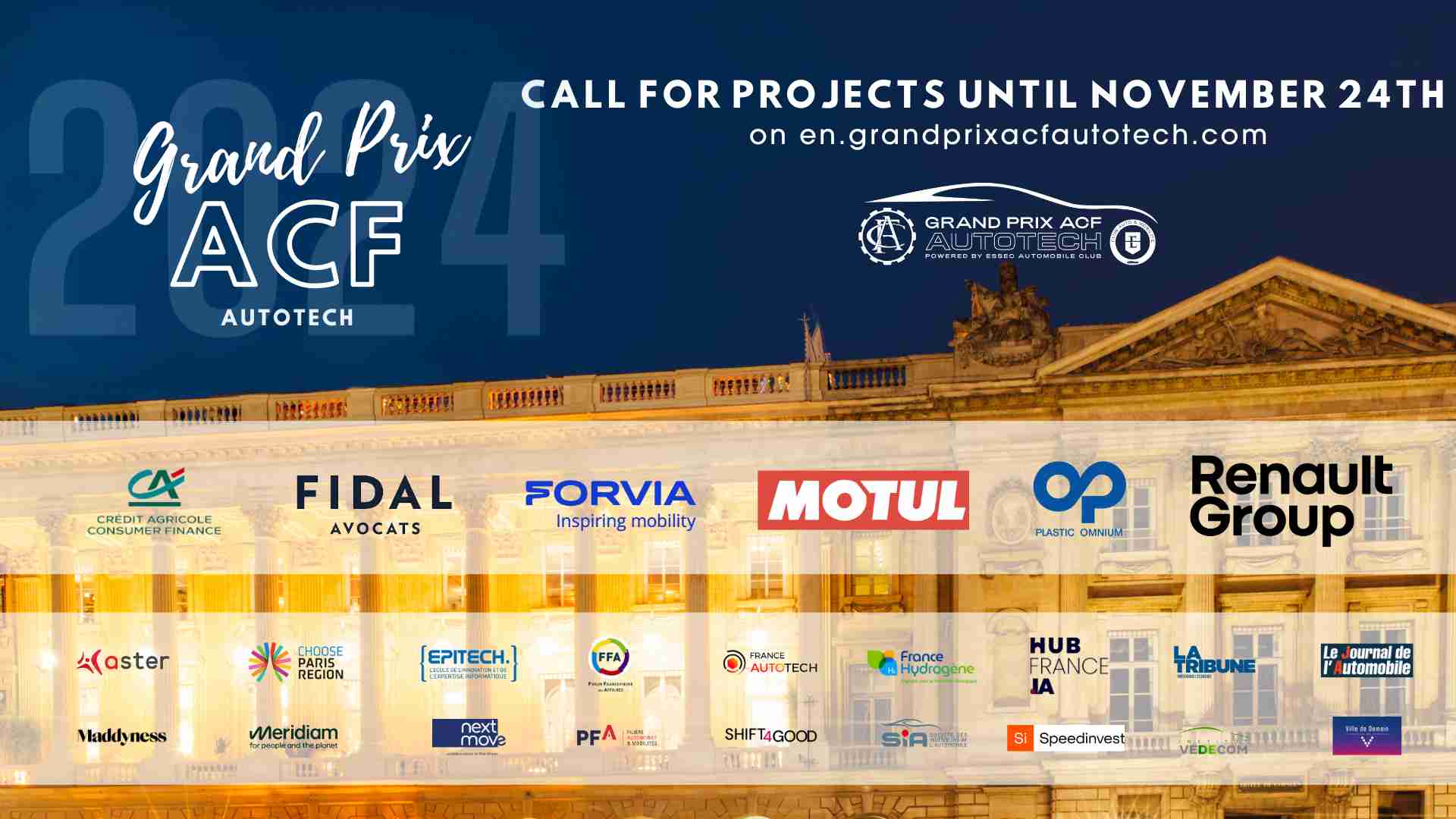 📣 Calling all innovative French and international startups in the usage, commercialization, manufacturing, and design of the automobile industry!

On April 24th, at the Automobile Club of France, the new edition of the GRAND PRIX ACF AUTOTECH 🏎 will take place.

🏆 Once again this year, three awards will be presented: the Grand Prix ACF, the Pionnier ACF Prize, and the GPACF GreenTech Mention.

🗝 What's at stake: personalized financial and legal support, meetings with automotive industry decision-makers, and two prizes of €35,000 each.

You have until November 24, 2023, to apply.