Doing Business in Paris Region : Growth and Opportunities
Beyond the frequently romanticized Parisian streets and charming French mode de vie, Paris Region is a global center for growth and opportunity. The Region acts as a foundation for international businesses looking to cultivate and expand their operations throughout France, Europe, and the rest of the world. But what exactly makes Paris Region an ideal environment for businesses and distinguishes it from other global cities would be its fast-paced environment, its culture for harvesting innovation, and the young, diverse base of talents that drives everything forward.
 
A Lively and Diverse Business Ecosystem
There is always something happening in Paris Region. International investors, entrepreneurs, innovators, students, artists, and many more all flock to the Region, generating new business deals, partnerships, and opportunities each day. The ecosystem is dynamic with actors representing a wide variety of sectors and industries, ranging from finance, marketing, and sales to logistics, production, and research and development. As opposed to global cities which lean more towards a mono-industry framework, Paris Region has a strong handle on an array of industries and is constantly proving its leadership capabilities across all sectors.
 
In a highly active, densely populated, and diverse environment, opportunities are abundant, and business moves fast. Even during a global health crisis, Paris Region stands strong, and business continues to grow. The high number of foreign direct investments in 2020 proves that Paris Regain remains attractive for international businesses. Last year, the Region experienced 336 direct international investments creating nearly 11,000 jobs. These figures confirm Paris Region's status as the most attractive region in the EU.

A Business Culture Inciting Exciting Innovation
With more than 8,000 startups, Paris Region ranks as Europe's leading area for startups. Station F, located in the 13th arrondissement, is the world's largest startup incubator. Paris Region is renowned for its competitive clusters, especially in Tech, includes Artificial Intelligence, Biotechnology, Nanotechnology, Telecommunications, AR/VR, 3D animation, Renewable Energies, and even Urban Air Mobility.  

These last two clusters are particularly booming now. With the ambition of making transportation both cleaner and more sustainable, Paris Region recently launched a call for interest to scout companies who will build the future of Urban Air Mobility. You can learn more about the project and discover the winners chosen in January here. Furthermore, Paris Region, Choose Paris Region, Groupe ADP, Air France-KLM, and Airbus launched an unprecedented worldwide call for expressions of interest to reimagine the hydrogen branch in airports and operate a future hydrogen-powered aircraft. Stay tuned for the announcement of the winners next week!
 
This is all made possible by the dedication of the 120,000 research professionals (i.e. scientists and engineers), the 1,200 R&D labs, and the €20.4Bn in R&D expenditure in the Region.  

Paris Region is home to the most Fortune 500 company headquarters and highest GDP in all of Europe including London, Frankfurt, and Amsterdam. The Region's high number of investors and incubators makes it an ideal environment for upcoming startups, new technologies, and innovative ideas. Even the Region's framework encourages innovation and discovery, as it offers the best tax credits for research in Europe. For instance, in just one week, French start-ups raised €351 million with 19 operations. The three frontrunners of this historic result are Alan (raising €185M), Ornikar (€100M), and BlaBlaCar (€95M). You can read more about the start-ups here. With all this in mind, it is no surprise that Paris Region ranks as the world's leading destination for R&D investments.

A Region for Nonstop Networking
Paris Region is Europe's most populous region and is on track to gaining 300,000 new inhabitants by 2025. The Region's young, diverse, and international culture is flourishing, bringing along even more opportunities and future innovations. Entrepreneurs looking to build their network will have no problem finding other passionate, like-minded individuals in Paris Region who are ready to team up in the pursuit of tomorrow's solutions. In addition, the numerous big-name companies are regularly on the search for those with creative projects and new ideas. With more than 1.6 million foreigners living in Paris Region, much of the local talents come from international backgrounds and have first-hand knowledge of multiple languages and cultures.

It's all happening in Paris Region. Come, find your place, and enjoy the many benefits the Region has to offer!
Choose Paris Experts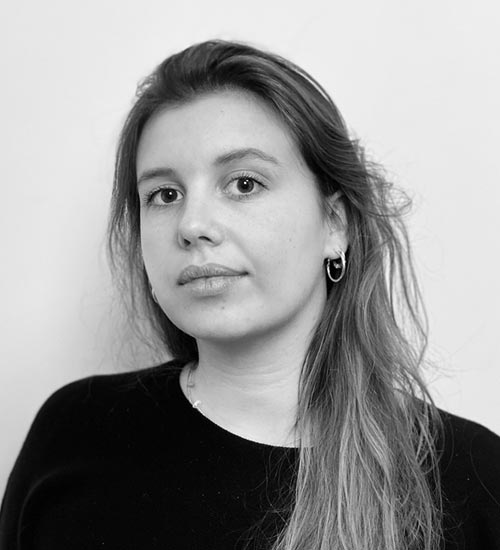 Lola Legros
Creative Industries
Expert