Hydrogen will enable the next step towards more sustainable aviation. Groupe ADP, Air France-KLM Group, Airbus, Paris Region, and Choose Paris Region are joining forces to prepare airports for the hydrogen revolution and transform them into hydrogen hubs.
Indeed, the advent of hydrogen and its large-scale usage promise challenges for airports since it will revolutionize the way their infrastructures are designed and operated.
This open innovation initiative is a key step to initiate together this technological breakthrough across the entire hydrogen value chain within the airport city.
Upstream Hydrogen Value Chain
Storage solutions (systems, materials, etc.), transportation, micro-liquefaction, and distribution.
Downstream Hydrogen Value Chain
Diversification of services and uses - land or rail mobility, aircraft ground service equipment, logistics equipment, general aviation, aircraft refueling system, etc.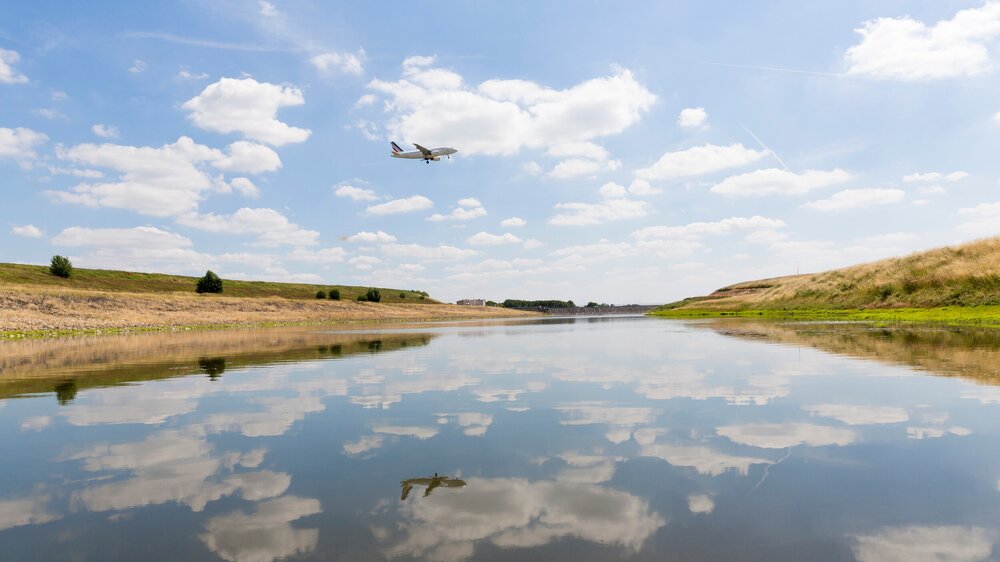 Circular Economy
Recovery of hydrogen dissipated during liquid hydrogen refueling, cross-disciplinary and exploratory initiatives reinforcing hydrogen's sustainability.
The 11 winners of the H2 Hub Airport call for expressions of interest are:

For production, storage, transportation and delivery of hydrogen:
Air Liquide Advanced Technologies (France): this Air Liquide's subsidiary has developed a refueling truck with a large liquid hydrogen capacity;
Ecodrome (France): this consortium, formed by 3 partners, proposes to set up a multi-service supply station (hydrogen and electricity) on general aviation airfields that can be used, for example, by electric passenger aircraft and hybrid land vehicles;
Geostock (France): this engineering group specializing in underground energy storage works on very large hydrogen storage solutions in lined mined cavities;
Hylandair (France): this consortium of 4 industrialists has developed a gaseous hydrogen ecosystem for use as well on landside (trucks, buses, tippers, energy supply for buildings) and airside (passenger shuttle buses, ground support equipment, etc.);
Sakowin (France): this company is developing compact reactors producing hydrogen in a decarbonized manner, based on an innovative technology using methane;
Universal Hydrogen (United States): this Californian start-up aims to convert regional aircraft to hydrogen using modular liquid hydrogen capsules on board the aircraft.


For diversification of use cases in airports and in aeronautics:
Hydrogen for Airport Handling (France, Germany): this consortium of 6 operating in the field of ground handling is designing hydrogen-powered ramp vehicles (aircraft tractor, loader, baggage tractor);
Use-In H2 (France): this consortium, bringing together 3 public partners including the DGAC, supports hydrogen deployment projects by proposing a risk analysis and recommendations on safety and security. It also assesses the sustainability of the solutions implemented;
Plug Power (United States): this company develops and markets ground support vehicles powered by fuel cells.


For circular economy around hydrogen:
Absolut System (France): this specialist in cryogenics applied to space and aeronautics has developed solutions to optimize the quantity of hydrogen produced and stored via, in particular, systems for recovering dissipated hydrogen and mobile refrigeration;
Ways2H (United States): this startup offers a patented solution for the local production of hydrogen from the reprocessing of waste, including organic and plastic waste, which is then gasified.